Support local missions by taking part in our online auction
Ephesians 2:10 says, "For we are his workmanship, created in Christ Jesus for good works, which God prepared ahead of time for us to do."
We believe a purposeful life is one that is lived in community. In line with our recent event, THRIVE, and in support of local missions, our IBC youth students have created collaborative paintings, which are now being auctioned online!
"Thriving in Freedom" – a theme given for the "Art for Charity" youth event held on April 30, 2022, ignited the creativity of 47 participants, resulting in the collaborative artworks you see today.
What started off in trepidation as most of them were not adept in canvas painting, became a freedom of expression as the participants started discussing their views of how freedom is perceived in their minds.
Comprising depictions of transitions from darkness to light, from imprisonment to freedom, of a world of hope brought by God, to, freewill expressions of what freedom means, all the participants put in their heartfelt efforts to do their part for the children who will benefit from the sale of these art pieces.
What local missions are being supported through THRIVE?
Proceeds will go towards programs with a local children's charity that supports kids from low-income and disadvantaged backgrounds, as well as a local school that caters to children with special needs.
How can I bid on the canvas paintings?
You may click on the images below to place your bid on the respective artwork/s.
At the end of the auction, our Thrive team will reach out to the highest bidders to make arrangements for sending the artwork to your home. Each artwork is made up of several tiles, which are acrylic paintings on canvas. Each tile is about 12x12 inches. You may also choose to have the artwork donated elsewhere.
Payment for the artwork is to be sent/transferred directly to IBC Singapore's bank account. All proceeds will go towards local mission partners that support children from low-income families, and those with special needs. Thank you for partnering with us in this way!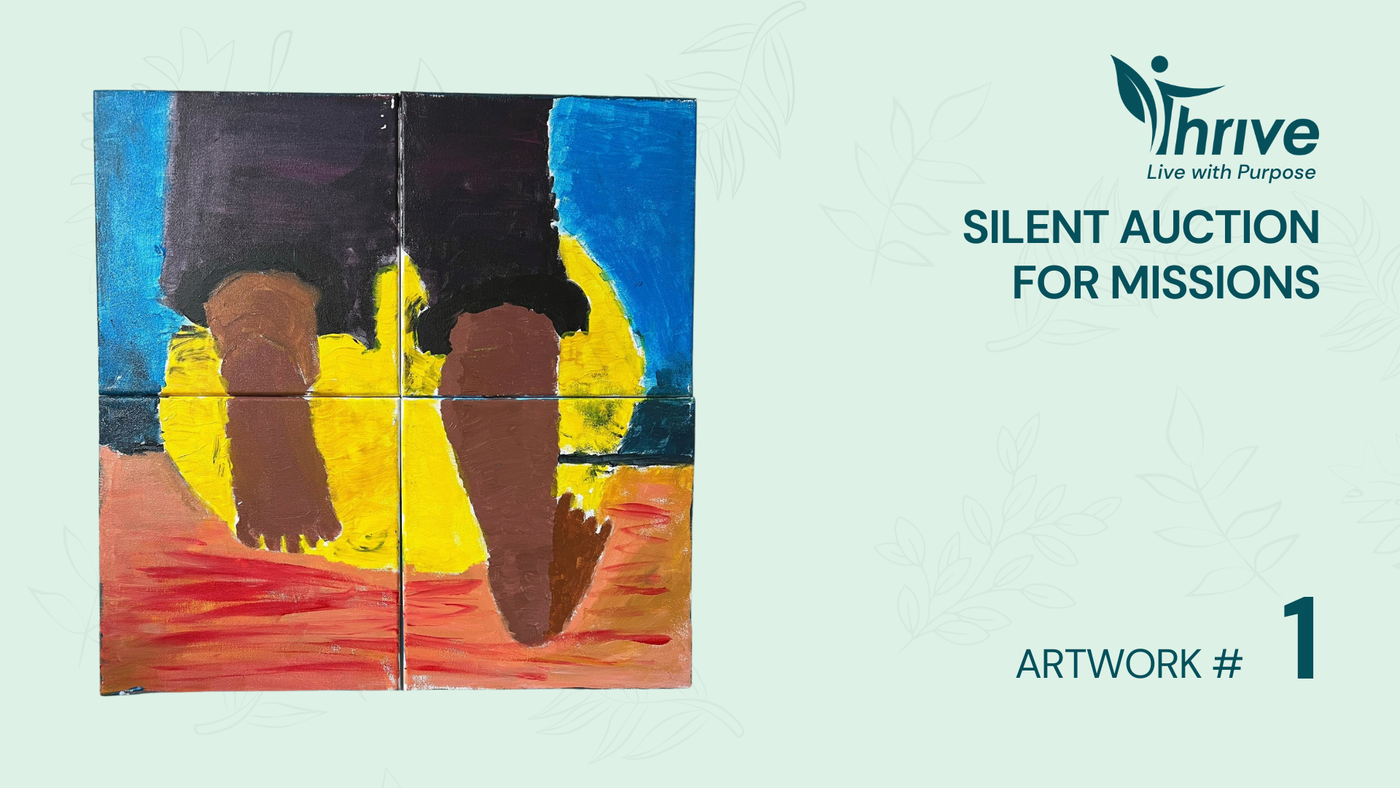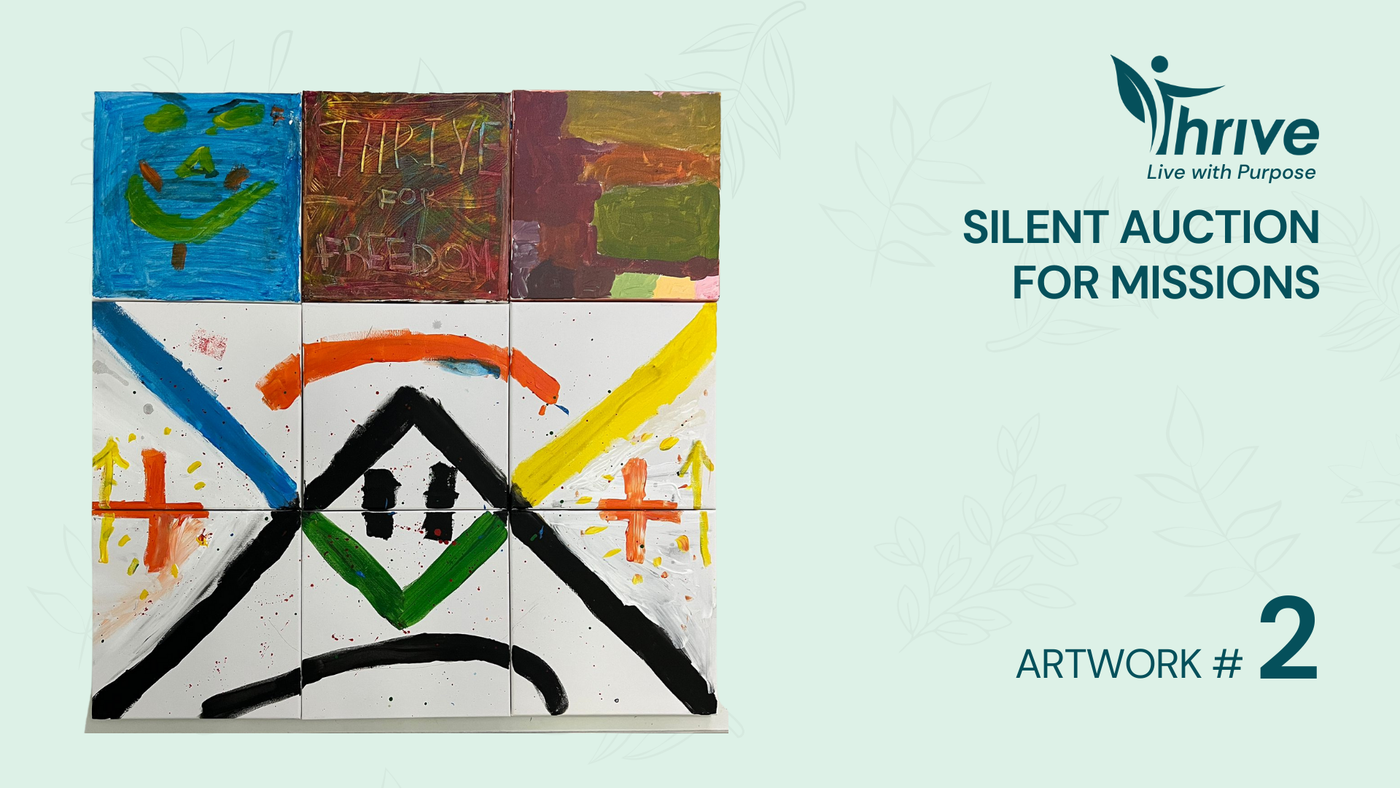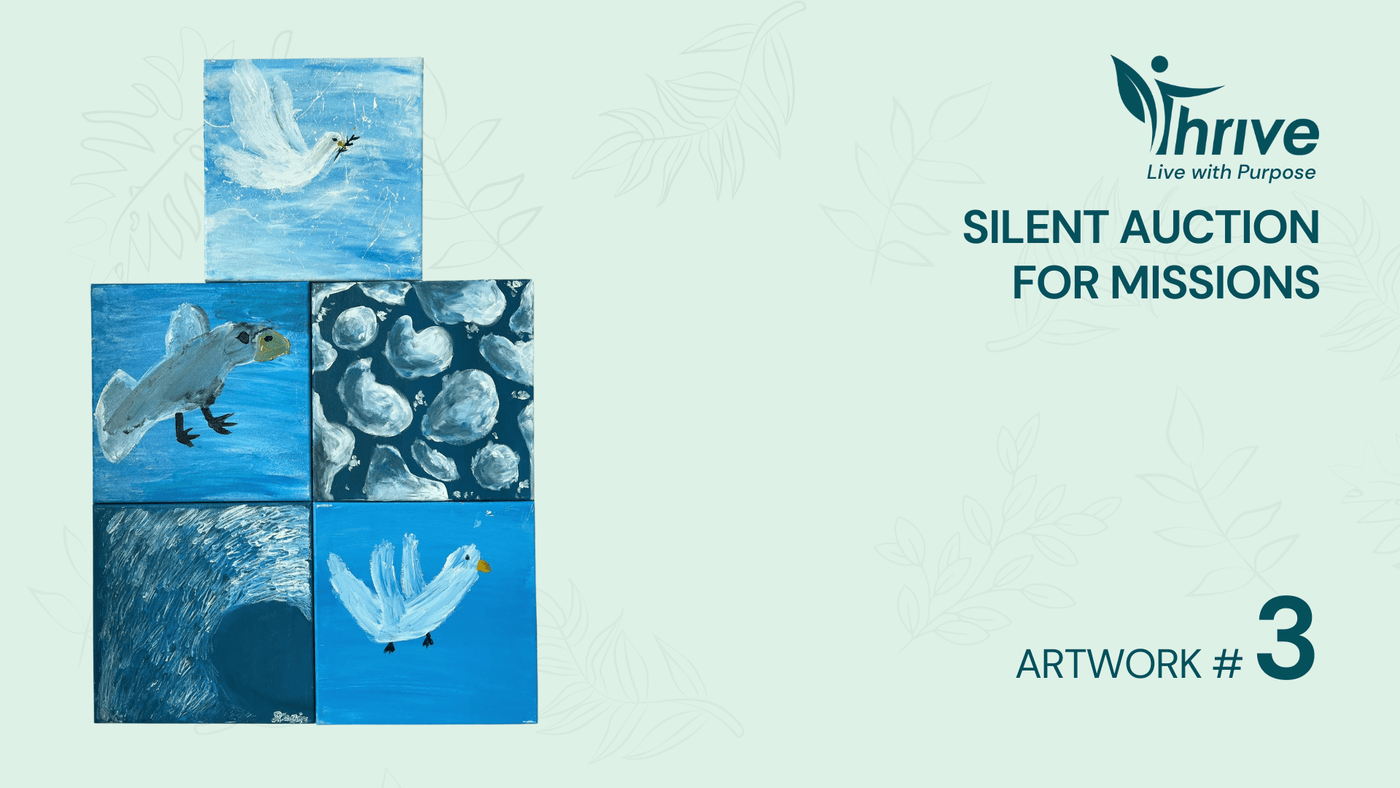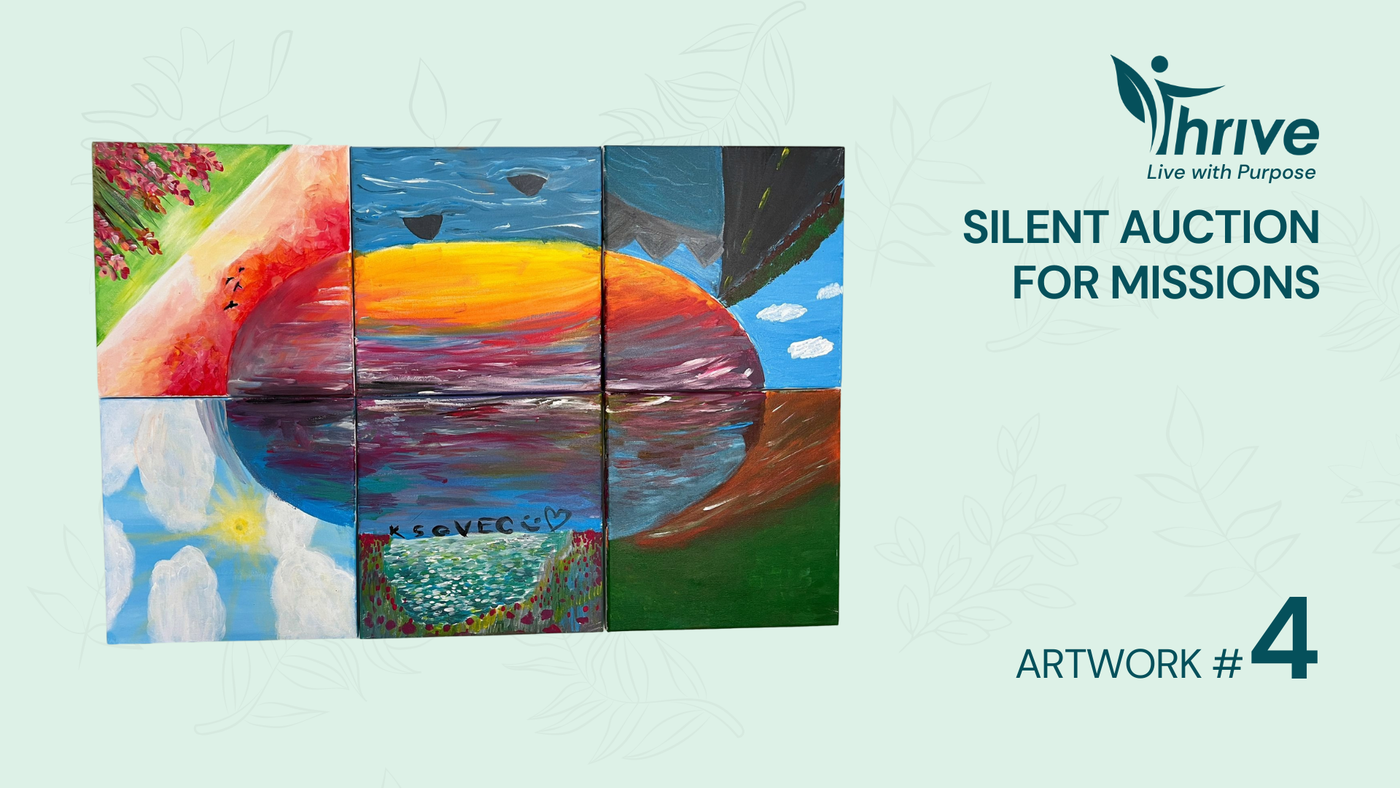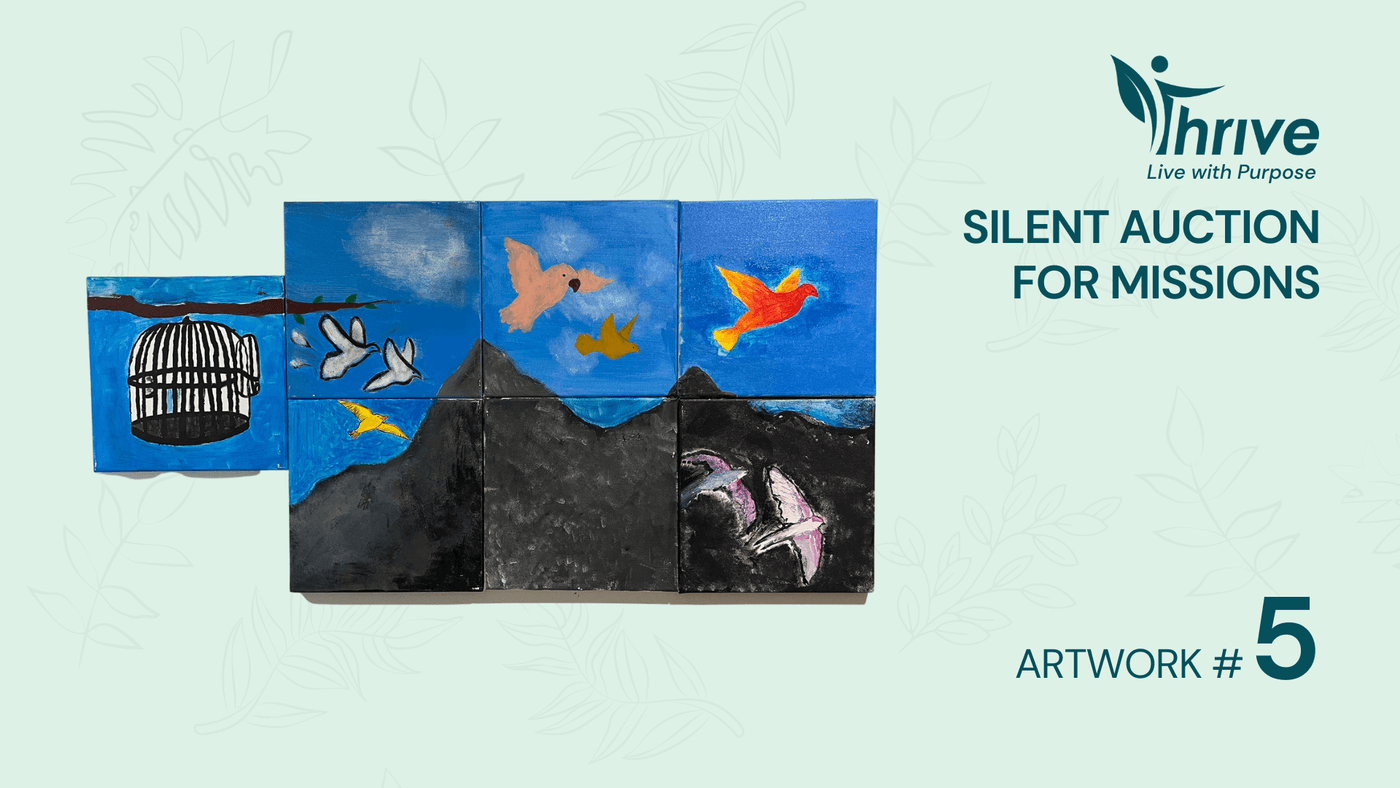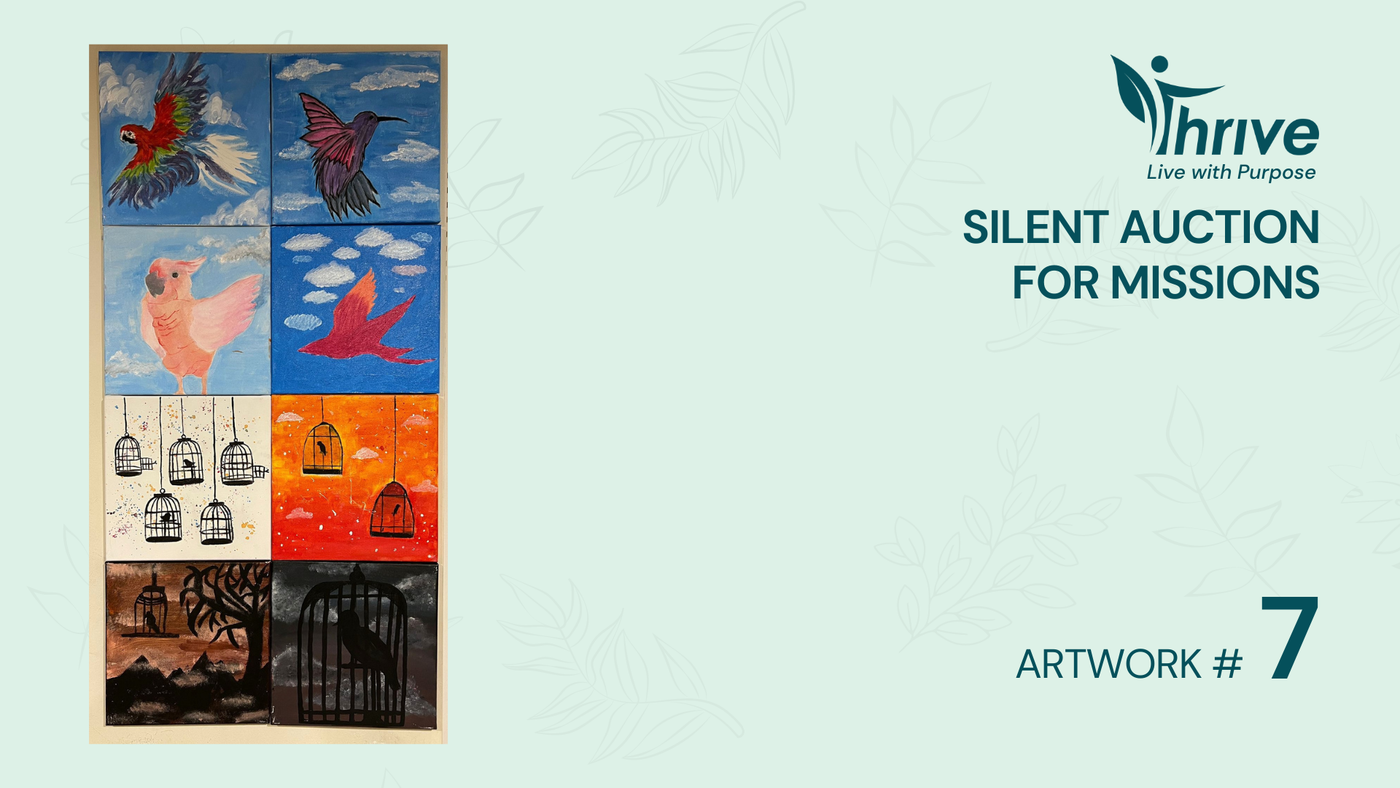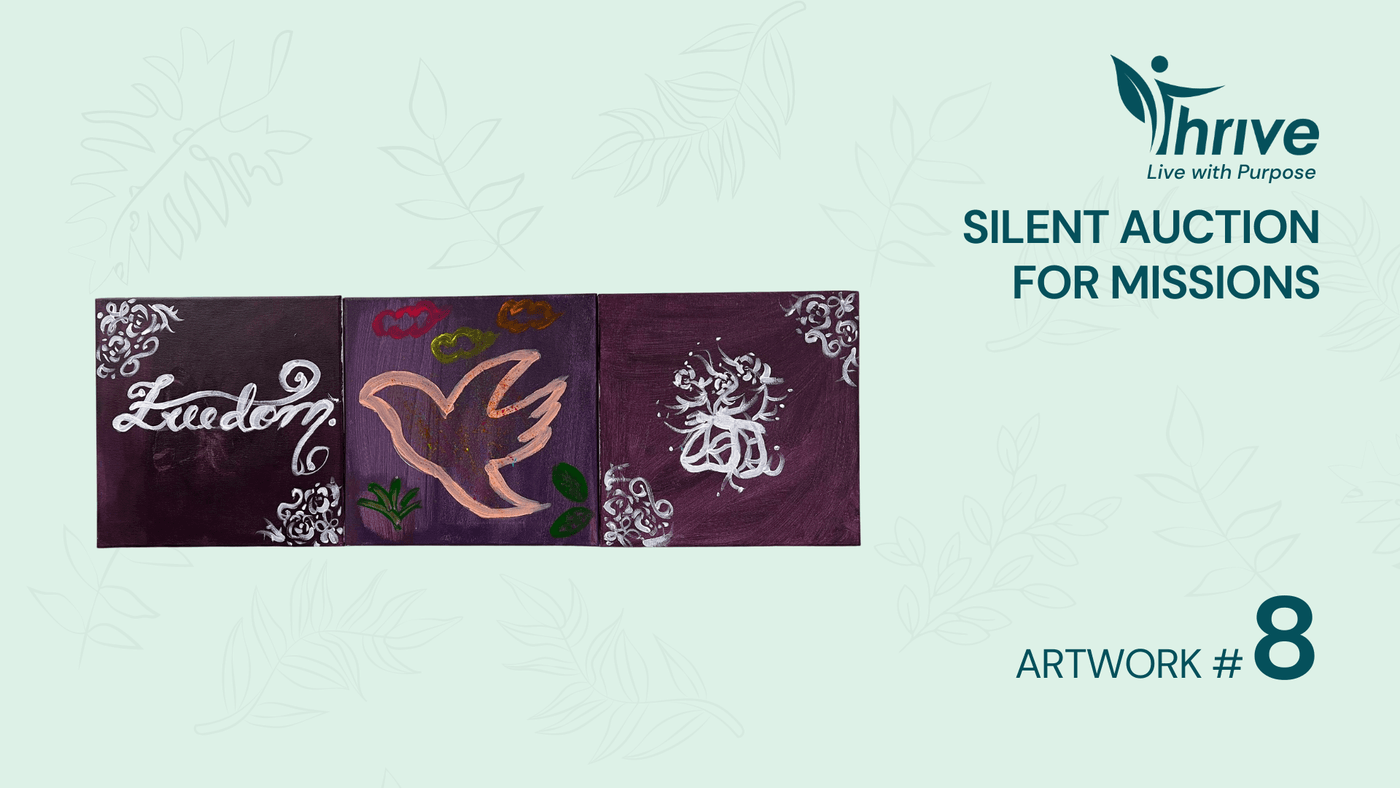 For enquiries, please email us at thrive@ibcs.org. Thank you!