What's happening at IBC?
Listed below are our upcoming events and special services. We hope to see you soon!
CareTalk: Depression in the Elderly
Depression in the Elderly is often unrecognized and underdiagnosed. It causes significant distress for the person with depression and their family. In this talk, an overview of depression will be discussed with a view to increase awareness and facilitate early detection and appropriate interventions. A Christian perspective on depression will also be shared.
The Speakers:
Dr Ng Li-Ling is a Senior Consultant Psychiatrist currently practising at the Department of Psychological Medicine, Changi General Hospital, Singapore. She received specialist training in the field of Psychogeriatrics in the United Kingdom in 1991. Since 1993, she has been the Vice-President of the Singapore Alzheimer's Disease Association. Dr Ng has played a key role in the development of dementia services in Singapore and is the current Chairperson of the National Dementia Network, Ministry of Health, which acts as a resource panel to advise the Ministry of Health on integrated care models and training.
Pastor Peter Shannon heads IBC's Care & Prayer Ministries, and holds a Master's Degree in Divinity from Rockbridge Seminary. Prior to working as a full-time staff at IBC, Pastor Peter served as an intern for our Small Groups Ministry (now known as Connection Groups), while working on his Master's Degree in Counselling, which he completed at the Singapore Bible College.
This CareTalk will be held online via Zoom. Register and send in your questions through the link below.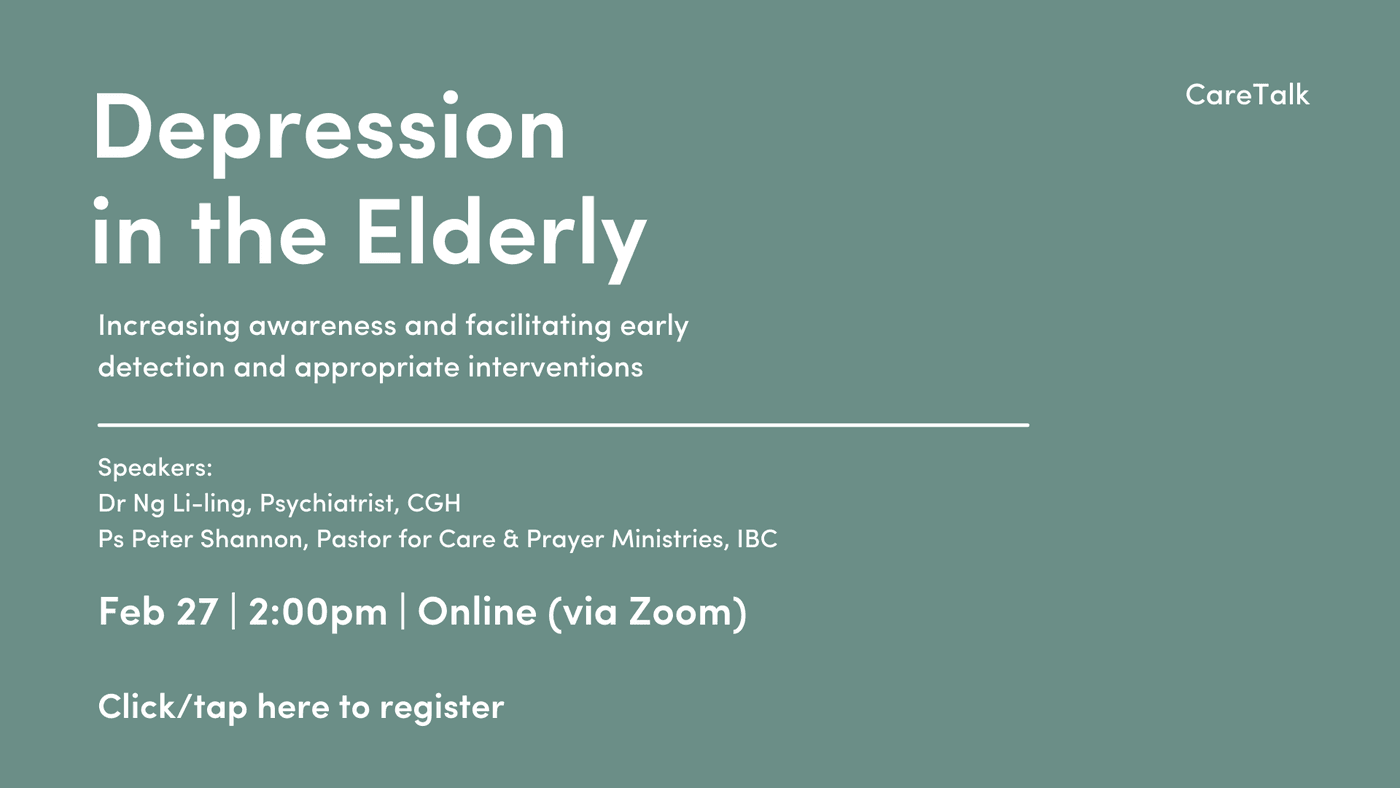 CHURCHWIDE PRAYER MEETINGS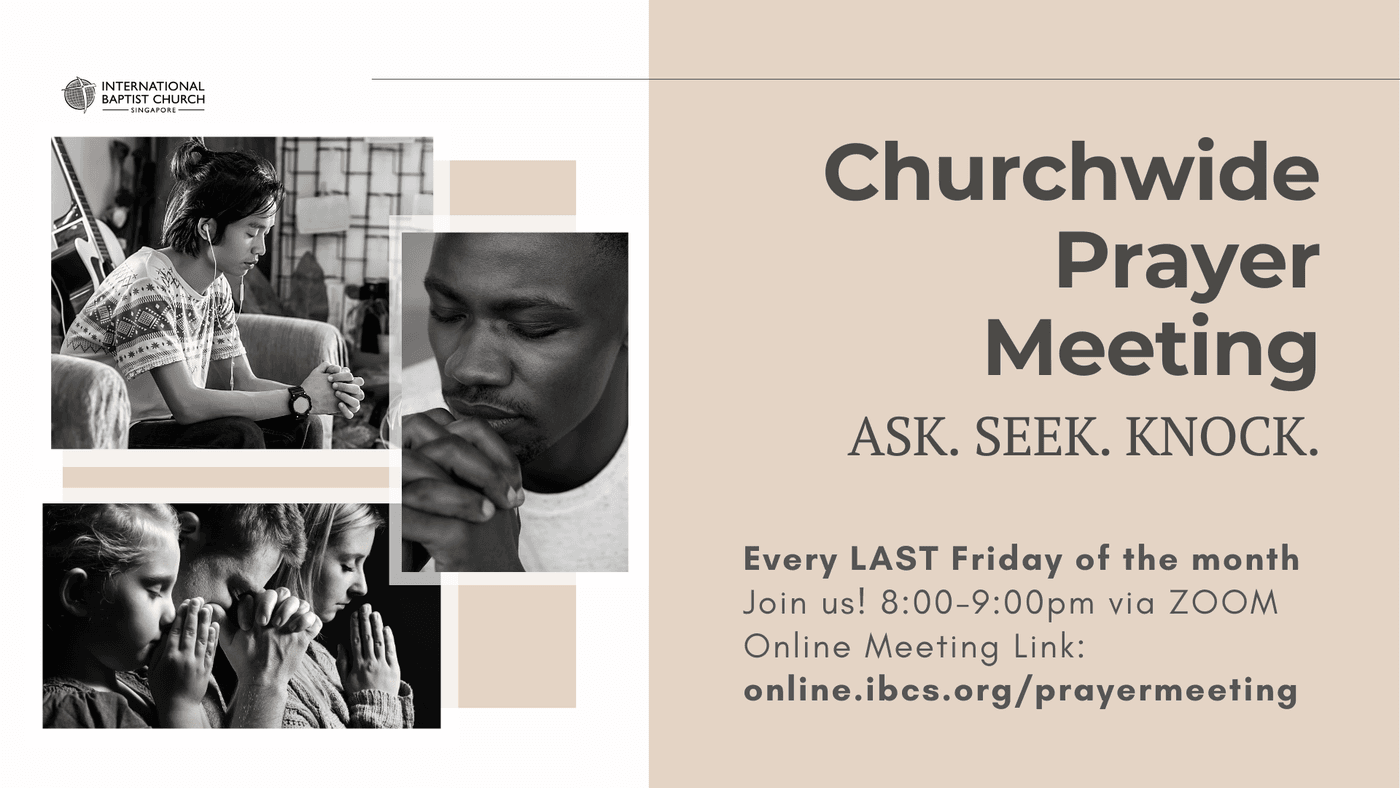 Did you ever wish you could come to our Churchwide Prayer Meetings but either had to stay in the office to finish work, or rush home for more pressing needs? Now you can join us from wherever you are!
Once a month, let us, as one church, ask, seek, knock, and declare our dependence on God and experience Him move in our lives.
We will now meet every 4th Friday of the month. Our next Churchwide Prayer Meeting will be on February 26, 2021.