Partner with us!
As God's home for the nations, IBC seeks to reach out and minister to families and individuals not only in Singapore but all over the world. Through your faithful giving, we've been able to provide help to those who've been stricken by super typhoons in the Philippines, as well as extended care to families and frontliners affected by the pandemic. If you would like to contribute to our COVID fund, please indicate 'COVID' as you give.
Other Missions Work
The Helping Hand (THH) ministry opportunities include:
Having a meal with the residents
Facilitating morning devotions - Tuesdays-Fridays @ 7:30am
Helping with Baking Classes - Tuesdays & Thursdays @ 10am
AfterCare meetings - Thursdays @ 7:30pm
Email missions@ibcs.org for more information.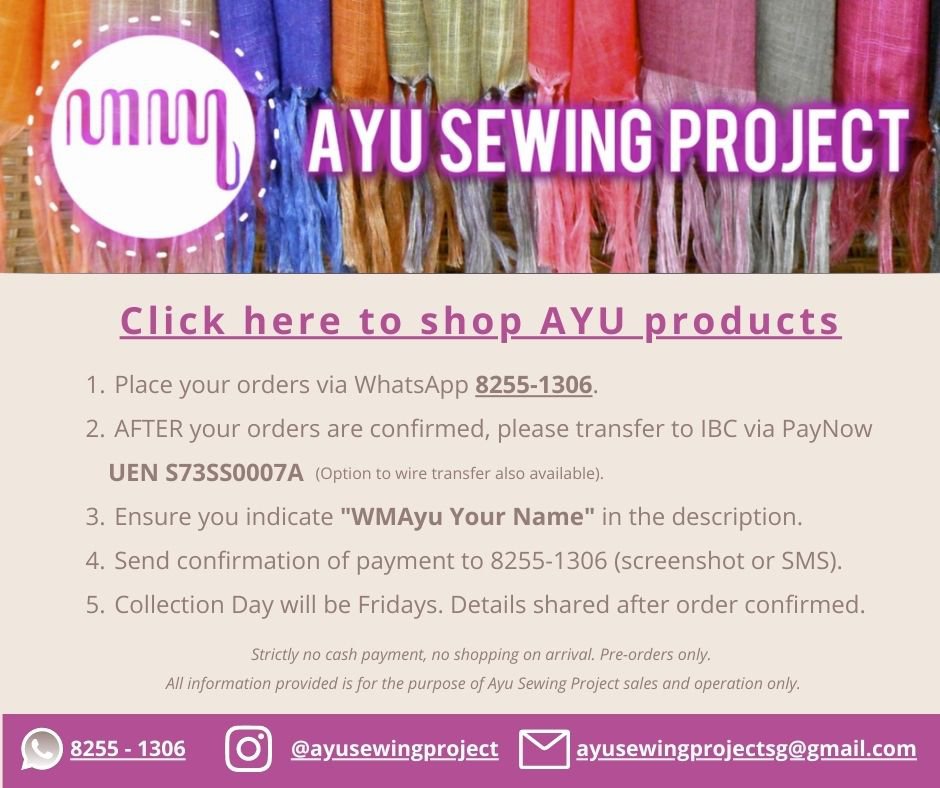 IBC's Women's Ministry has partnered with AYU Sewing Project to help empower women as they support their families, especially at this time.
Every week, limited items are posted for sale. Shop for a cause and be a blessing to stay-at-home Moms in Indonesia.
Request to be added to the Women's Ministry's mailing list to be among the first to know of the items released weekly!
---
Online Giving
If you feel led to financially support God's work at IBC, please take note of the giving options listed below.
Via mobile banking app (Paynow/PayLah):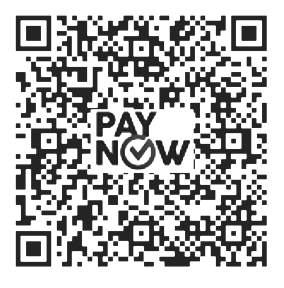 You may download this QR code as an image in your photo gallery on your phone or tablet. Just tap and hold to save/download.
On your mobile banking app, go to PayNow and:
Scan the QR code;
Upload the saved QR code from your photo gallery; OR
Enter the UEN: S73SS0007A
Indicate the amount to be given.
Under Bill OR Reference No., indicate type of giving (eg, Tithe/Offering, COVID, Lottie Moon).
Review transaction details and confirm transfer.
Via bank transfer or cheques:
Singapore Bank Account
Beneficiary Name: International Baptist Church of Singapore
Beneficiary Bank: OCBC Bank
Account No: 712872563001
US Bank Account
Beneficiary Name: International Baptist Church Inc
Beneficiary Bank: Citibank N.A.
Account No: 800914736
Singapore Quick Cheque Deposit
Please make cheque payable to "International Baptist Church of Singapore"
Indicate IBC's OCBC account number (712-872-563-001) at the back of the cheque
Drop it into the "Quick Cheque Deposit Box" at any OCBC branch
Mailing US Cheques
Please make cheques payable to "International Baptist Church"
Indicate IBC's bank account number (800914736) at the back of the cheque.
Mail US Cheques to: Citibank N.A, 700N Milwaukee Ave, Vernon Hills IL 60061
Please tag your gifts so we can allocate them accordingly.
'Tithe/Offering' - for general fund
'COVID' - to support IBC's local and international COVID mission efforts