Bi-Weekly Youth Service
Students aged 12 to 18 are invited to join our Youth Services which take place every 2nd and 4th Saturday of the month, from 5-6:30pm. Currently, the government only allows up to 100 persons in 2 groups of not more than 50 each so make sure to book your slot.
Program outline:
Prayer
Ice breaker games (non-contact via apps)
Preaching the Word of God
Discussion/fellowship/prayer in groups (4 students + 1 leader)
Register below and we'll send you a QR code which you'll need to present to check-in each Saturday that you come in. Sign up modfnthly for the session(s) that you are attending.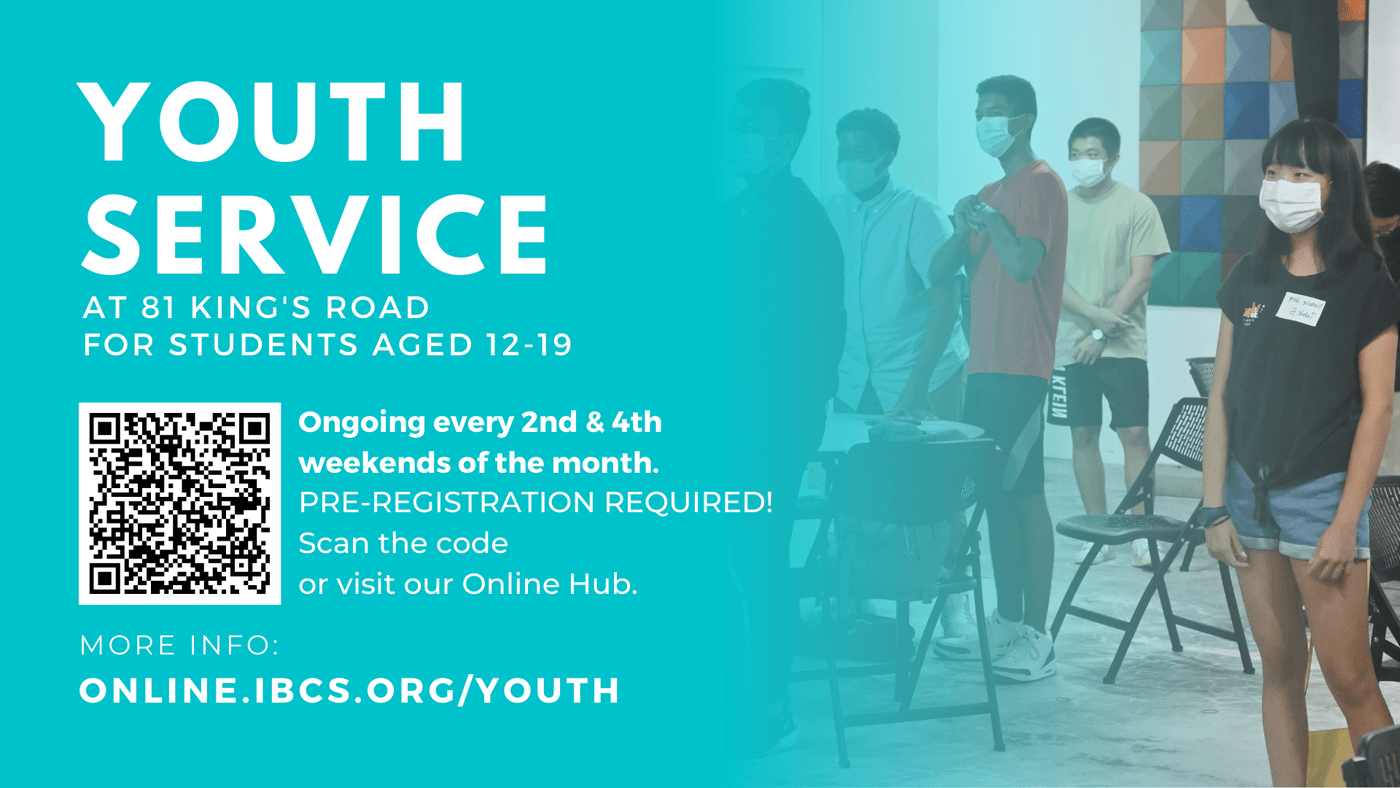 Bi-Weekly Home Group Fellowships
Home Groups are scheduled every 1st and 3rd weeks of the month. These will be hosted by adult leaders in their home, and a maximum of 5 guests per host family will be accommodated, in adherence to the Singapore government's guidelines. Students will be assigned depending on age and proximity.
Program outline:
Break bread, sing praises, play and serve
Prayer
Teaching and discussion
Register below so we can match you with a group. We'll get in touch with you very soon!
Parents & Adult Leaders, join us and get involved!
You may serve as:
Youth Service Parent/Adult Leader
Welcome Team to usher the youth and help with temperature screening and check-in
Discussion Group Leaders to facilitate groups of 1 to 4 youths
Prayer Warriors (during service)
Home Group Host &/or Facilitator
Hosts provide a place where groups of 5 youths can meet every 1st & 3rd week of the month
Those who are confident enough to facilitate the Home Group program can be a Host-Facilitator
A Host is matched to students according to proximity. We will contact you as soon as we have found a group for you so you may coordinate the meeting time.
If you're interested to serve with us, email youth@ibcs.org or fill out the relevant form(s) linked below.