Is your family interested in using your time and talents to serve God in a creative way?
Are you an individual who wants to use your expertise and experience for the Kingdom?
If so, we invite you to be a part of our book-writing project, as we lend our voices to the book, GOD IS NOT LOCKED DOWN--a storybook by families, for families!
We are looking for:
families with at least one child from 3 to 18 years old to illustrate a verse or story; and
individuals with specialized skills in the areas of proofreading, design & layout.
Please indicate your interest by August 4.
GOD IS NOT LOCKED DOWN will be available for sale in November and proceeds will go towards IBC missions.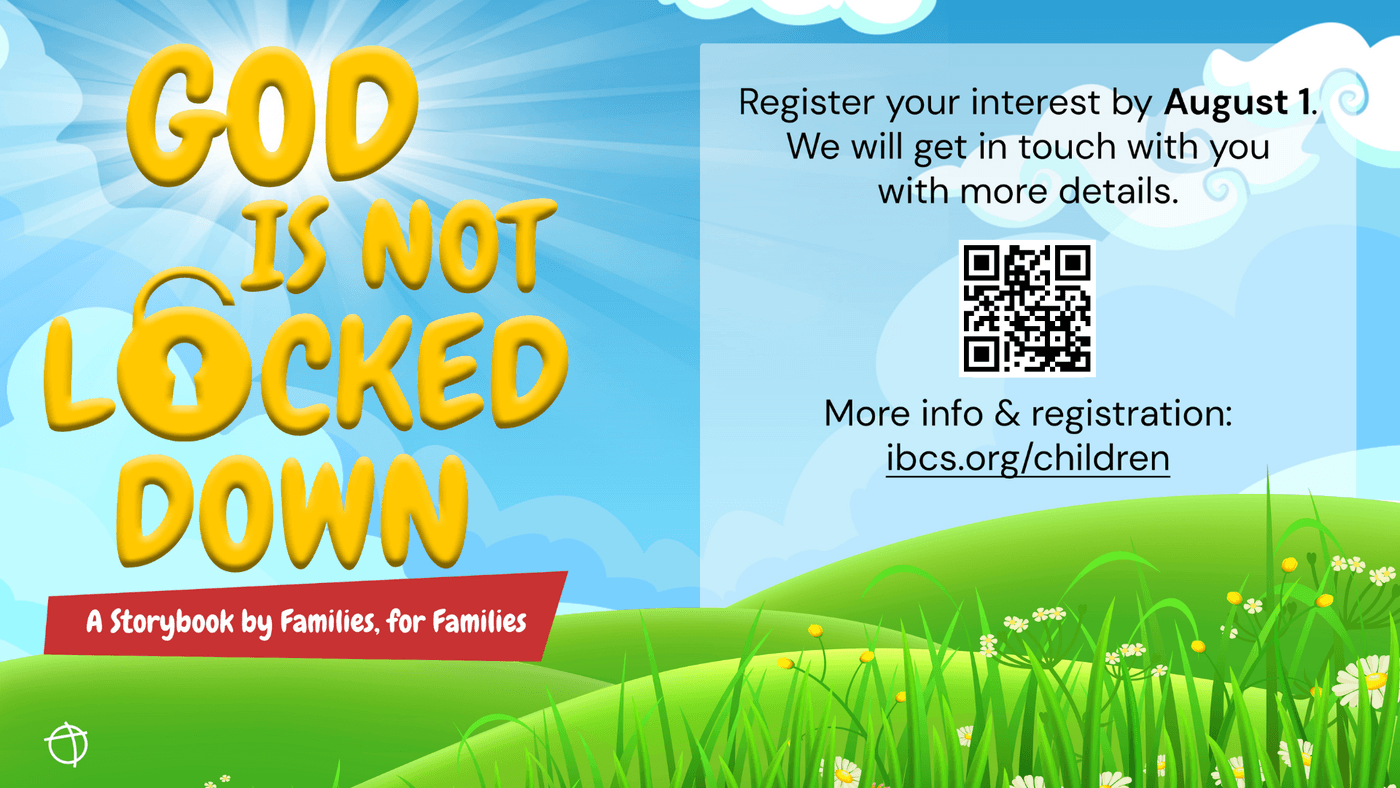 On-site Sunday School classes are currently suspended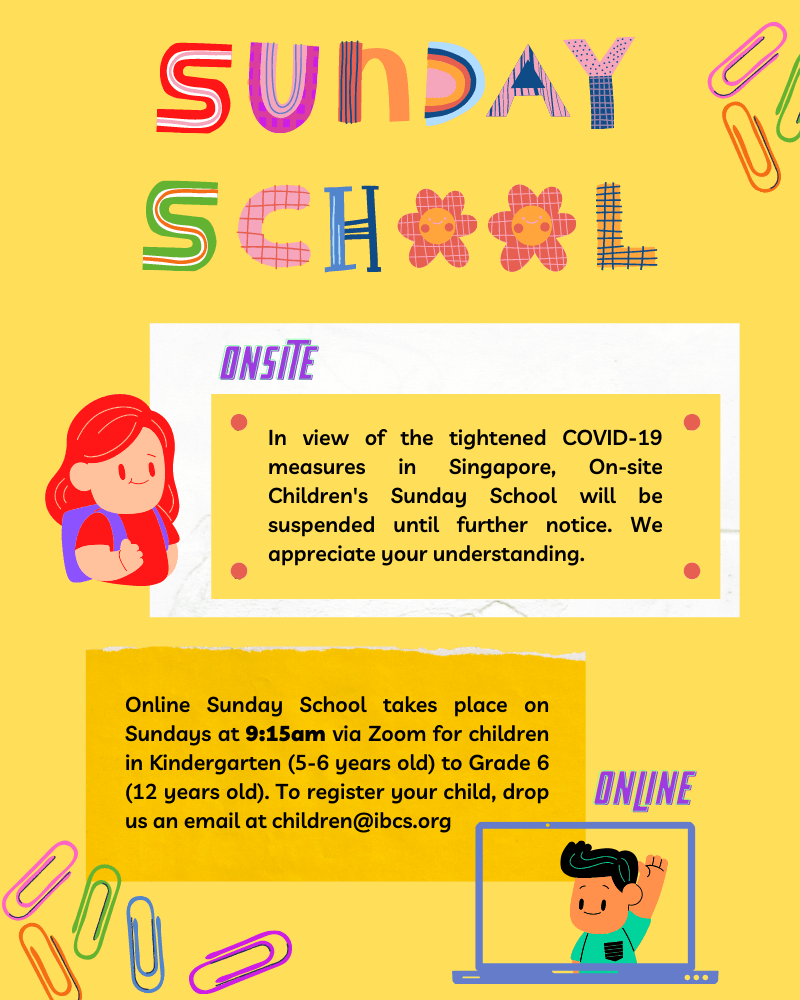 Join our Online Sunday School from your home
Online Sunday School classes are ongoing at 9:15am for kids in Kindi 1 through Grade 6.
Kindly ensure that your device has the most recent update from ZOOM. You may access those updates below.
---
Come serve with us!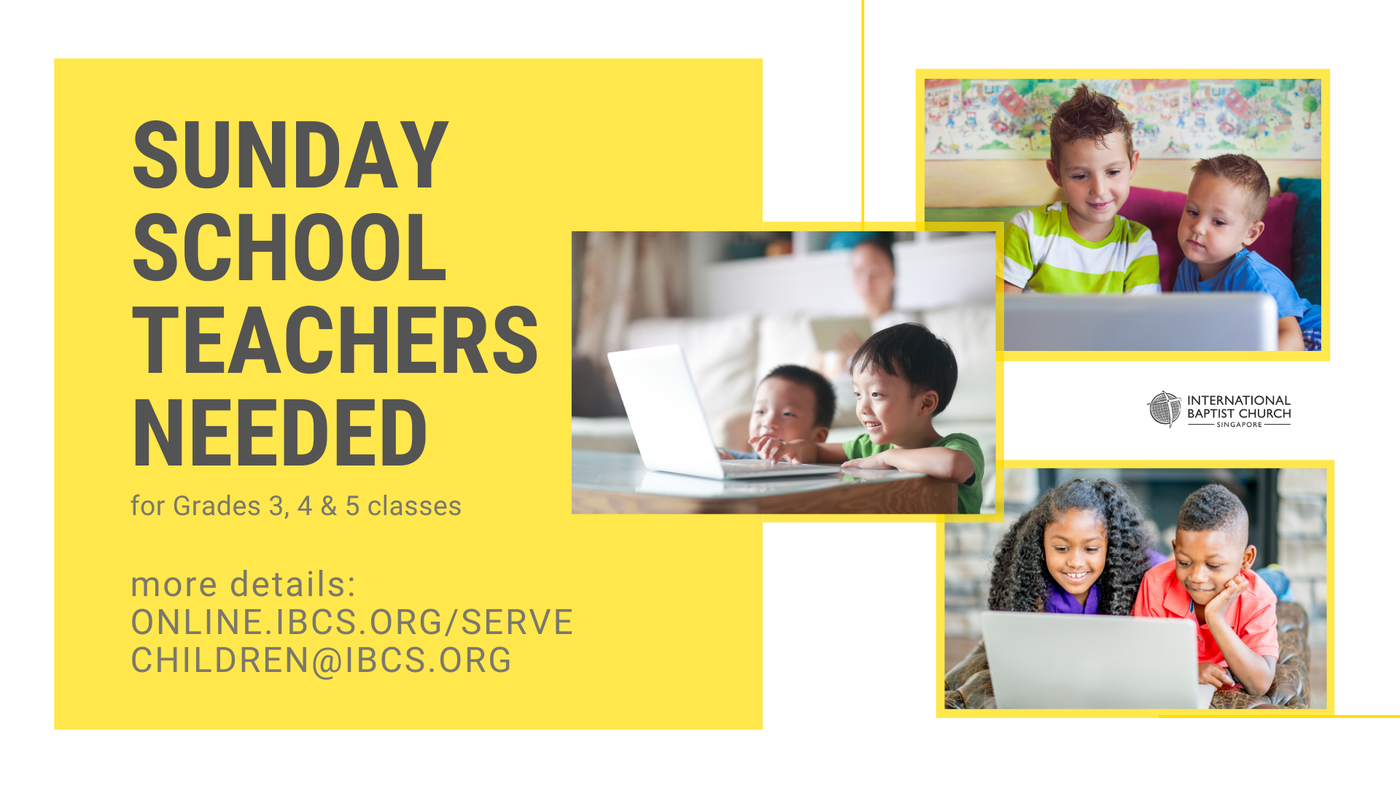 For enquiries about Children's Sunday School, or to find out more about how to serve as a Sunday School Teacher or Online Class Facilitator, please email children@ibcs.org or fill out the form below.
By completing this form, I allow IBC Singapore to use the information provided for the purpose of ministry communication and operation, as set out in IBC Singapore's Personal Data Protection Policy (https://ibcs.org/privacy-policy).