Here's all you need to know this week at IBC!
Sermon Outline
If you wish to have a printout of this week's sermon notes, we have a few copies available at the King's Rd lobby.
29 January 2023
Come and Follow
Mark 1:14-20
The King announces the arrival of the Kingdom of God (Mark 1:14-15)
Divine ___________ (1:14-15)
The forerunner fulfills His ___________ – (1:14)
The King arrives in God's timing
Disciple's response (1:15)
Divine ___________ (1:15)
Kingdom ___________
Disciple's response (1:15)
The King calls us to follow Him (1:16-20)
The King's ___________ call (1:16-20)
Personal call
Jesus ___________ out His disciples (1:16;19)
Jesus ___________ to disciples (1:17,20)
Follow Me
Make you fishers of men
Power of the caller
Disciples' unconditional ___________ (1:18,20)
Leave all (1:18,20)
Follow the King (v.18,20)
Discussion Questions
Jesus personally calls each and every one of us to come and follow Him. How will you respond to Him today?
As we move towards our destination together, how can we help you journey along with others?
Pray or speak with one of our pastors.
Email prayer@ibcs.org to set an appointment.
---
Ministry Updates
THIS WEEK:
Jan 29: Witnessing Blitz - 10:30am briefing in B2, 11am Gospel-sharing at Botanic Gardens
Feb 1: Women's Bible Study - with morning and evening sessions on Mondays and Thursdays
THIS MONTH:
Feb 1, Wednesday: English as a Second Language classes start
Feb 5, Sunday: Church-wide Prayer Meeting
Feb 9, Thursday: Women's Bible Studies launch
Feb 12, Sunday: Connection Lunch for those who have yet to be connected with any group
Feb 17, Friday: Couples' Night
Feb 19, Sunday: VBS Workers' Registration launch
Feb 25, Sunday: EQUIP Training 1/4
Click the cards below for more information on our upcoming programs and activities.
---
Previous Week's Sermon Outline
22 January 2023
Preparing to Come - Part 2
Mark 1:1-12-13
Walkthrough the text
Key concepts in verse 12
Key concepts in verse 13
Connection to Baptism
Identity reveals ___________
Jesus' ___________ in the wilderness
Implications for us ___________
Discussion Questions
Where do you need Christ's redemption, grace, and forgiveness today?
As we prepare to come and follow Christ, to whom do we need to extend His grace and forgiveness?
Pray or speak with one of our pastors.
Email prayer@ibcs.org to set an appointment.
---
Giving Updates
TITHES & OFFERINGS
"Honor the Lord from your wealth and from the first of all your produce;
So your barns will be filled with plenty and your vats will overflow with new wine."
- Proverbs 3:9-10
January 22, 2023
General Fund: S$73,222.00
Weekly Budget: S$100,000.00
Designated Fund: S$641.00
If you feel led to financially support God's work at IBC, please take note of the giving options listed below.
VIA MOBILE BANKING APP (PAYNOW/PAYLAH):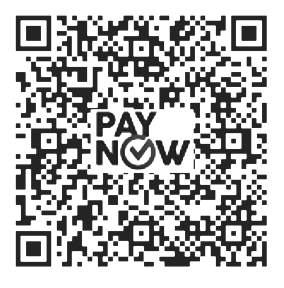 You may download this QR code as an image in your photo gallery on your phone or tablet. Just tap and hold to save/download.
On your mobile banking app, go to PayNow and do any of these:
Scan the QR code;
Upload the saved QR code from your photo gallery; OR
Enter the UEN: S73SS0007A
Indicate the amount to be given.
Under Bill OR Reference No., indicate type of giving (eg, Tithe/Offering, COVID, Lottie Moon).
Review transaction details and confirm transfer.


VIA BANK TRANSFER OR CHEQUES:
Please note: our local Citibank account has been closed since August 11, 2021. Kindly transfer all givings to our OCBC account. Thank you!
SGD Bank Account
Beneficiary Name: International Baptist Church of Singapore
Beneficiary Bank: OCBC Bank
Account No: 712872563001
US$ Bank Account
Beneficiary Name: International Baptist Church of Singapore
Beneficiary Bank : OCBC Bank
Account No : 503-466-229-301 (USD)
Singapore Quick Cheque Deposit
Please make cheque payable to "International Baptist Church of Singapore"
Indicate IBC's OCBC account number (712-872-563-001) at the back of the cheque
Drop it into the "Quick Cheque Deposit Box" at any OCBC branch
Please tag your gifts so we can allocate them accordingly.
'Tithe/Offering' - for general fund
'COVID' - to support IBC's local and international COVID mission efforts
Bookmark this page for updates on our church programs, service opportunities, and upcoming events.