Here's all you need to know this week at IBC!
Sermon Outline
May 09, 2021
Mixed Marriages
1 Corinthians 7:8-16
Paul gives counsel to those who are ___________ (7:8-9)
If you have the gift of ___________ – remain single (7:8)
If you do not have the gift of singleness – marry! (7:9)
Paul gives counsel to believers who are ___________ (7:10-11)
Stay together (7:10)
Biblical reasons to allow divorce – never a command (7:11)
Desertion
Adultery (Matt 5:32; 19:9)
Paul gives counsel to the believer married to the ___________ (7:12-16)
To the unbeliever willing to stay (7:12-14)
Believers are not to take the initiative in ___________ (7:12-13)
Believer has a desirable effect on ___________ (7:14)
To the unbeliever unwilling to stay (7:15-16)
Let them leave (7:15a)
Free to ___________ (7:15b)
Pursue peace (7:15c)
Hope of ___________ (7:16)
Discussion Questions
Think of the relationships that you have. Which ones would you classify as: 1) distant, 2) friend/co-worker/acquaintance, or 3) close/intimate?
Describe one of your closest relationships that causes you to draw closer to God.
What are some ways that you can contribute to a God-honoring relationship?
Pray or speak with one of our pastors.
Click/tap this link for private prayers after Sunday services or email prayer@ibcs.org to set an appointment.
Giving Updates
TITHES & OFFERINGS
"Honor the Lord from your wealth and from the first of all your produce;
So your barns will be filled with plenty and your vats will overflow with new wine."
- Proverbs 3:9-10
May 02, 2021
General Fund: S$55,478.00
Weekly Budget: S$100,000.00
Designated Fund: S$331.00
If you feel led to financially support God's work at IBC, please take note of the giving options listed below.
VIA MOBILE BANKING APP (PAYNOW/PAYLAH):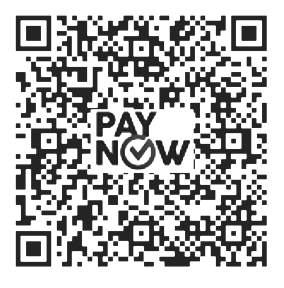 You may download this QR code as an image in your photo gallery on your phone or tablet. Just tap and hold to save/download.
On your mobile banking app, go to PayNow and do any of these:
Scan the QR code;
Upload the saved QR code from your photo gallery; OR
Enter the UEN: S73SS0007A
Indicate the amount to be given.
Under Bill OR Reference No., indicate type of giving (eg, Tithe/Offering, COVID, Lottie Moon).
Review transaction details and confirm transfer.


VIA BANK TRANSFER OR CHEQUES:
Singapore Bank Account
Beneficiary Name: International Baptist Church of Singapore
Beneficiary Bank: OCBC Bank
cAccount No: 712872563001
US Bank Account
Beneficiary Name: International Baptist Church Inc
Beneficiary Bank: Citibank N.A.
Account No: 800914736
Singapore Quick Cheque Deposit
Please make cheque payable to "International Baptist Church of Singapore"
Indicate IBC's OCBC account number (712-872-563-001) at the back of the cheque
Drop it into the "Quick Cheque Deposit Box" at any OCBC branch
Mailing US Cheques
Please make cheques payable to "International Baptist Church"
Indicate IBC's bank account number (800914736) at the back of the cheque.
Mail US Cheques to: Citibank N.A, 700N Milwaukee Ave, Vernon Hills IL 60061
Please tag your gifts so we can allocate them accordingly.
'Tithe/Offering' - for general fund
'COVID' - to support IBC's local and international COVID mission efforts
Ministry Updates
Click on the images below for more information on our church programs and service opportunities.
In line with the recent tightening of restrictions in Singapore, the Work as Worship Retreat's organizing committee is exploring the best setup in order to fulfill the goals of this event. Please join us in prayer as we seek God's wisdom and guidance in this. You may visit the official event page by clicking/tapping on the image below.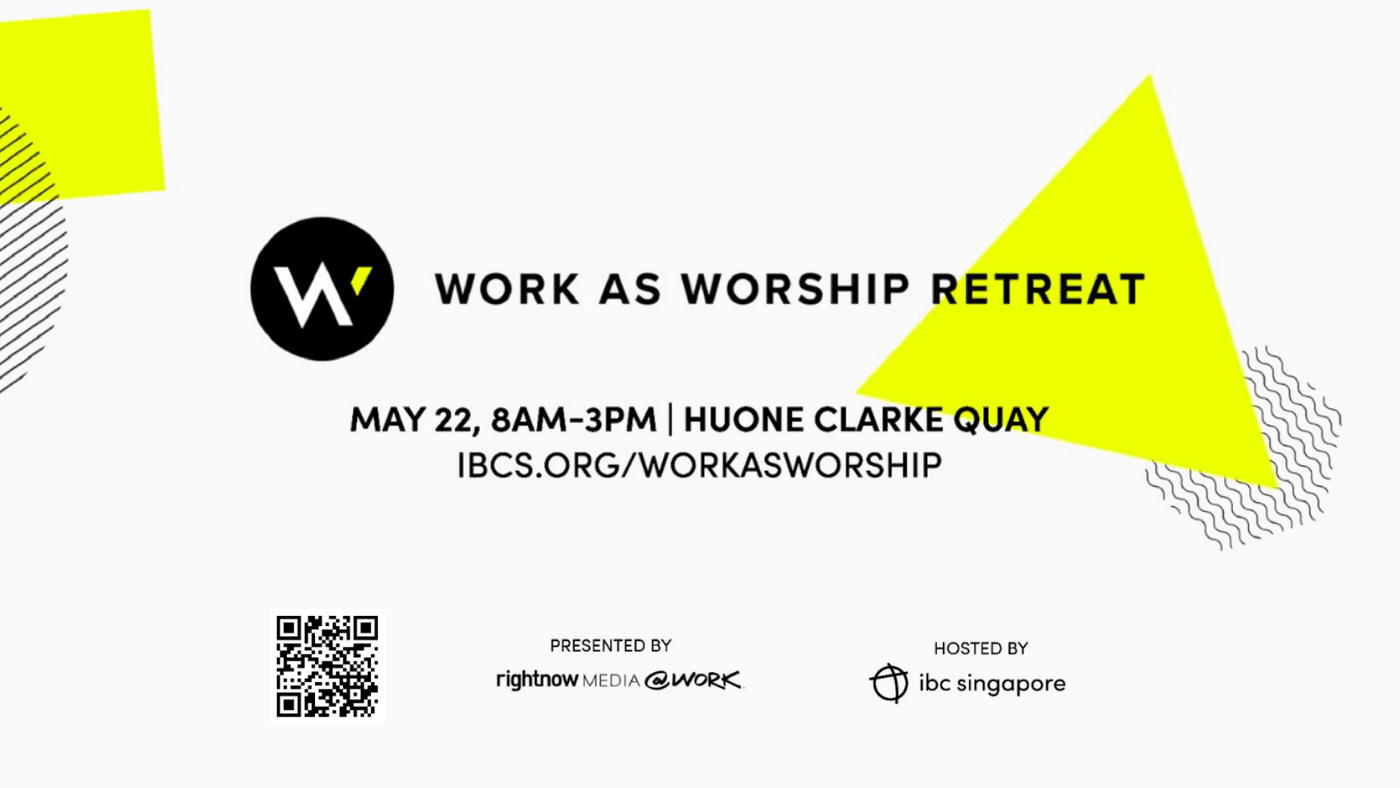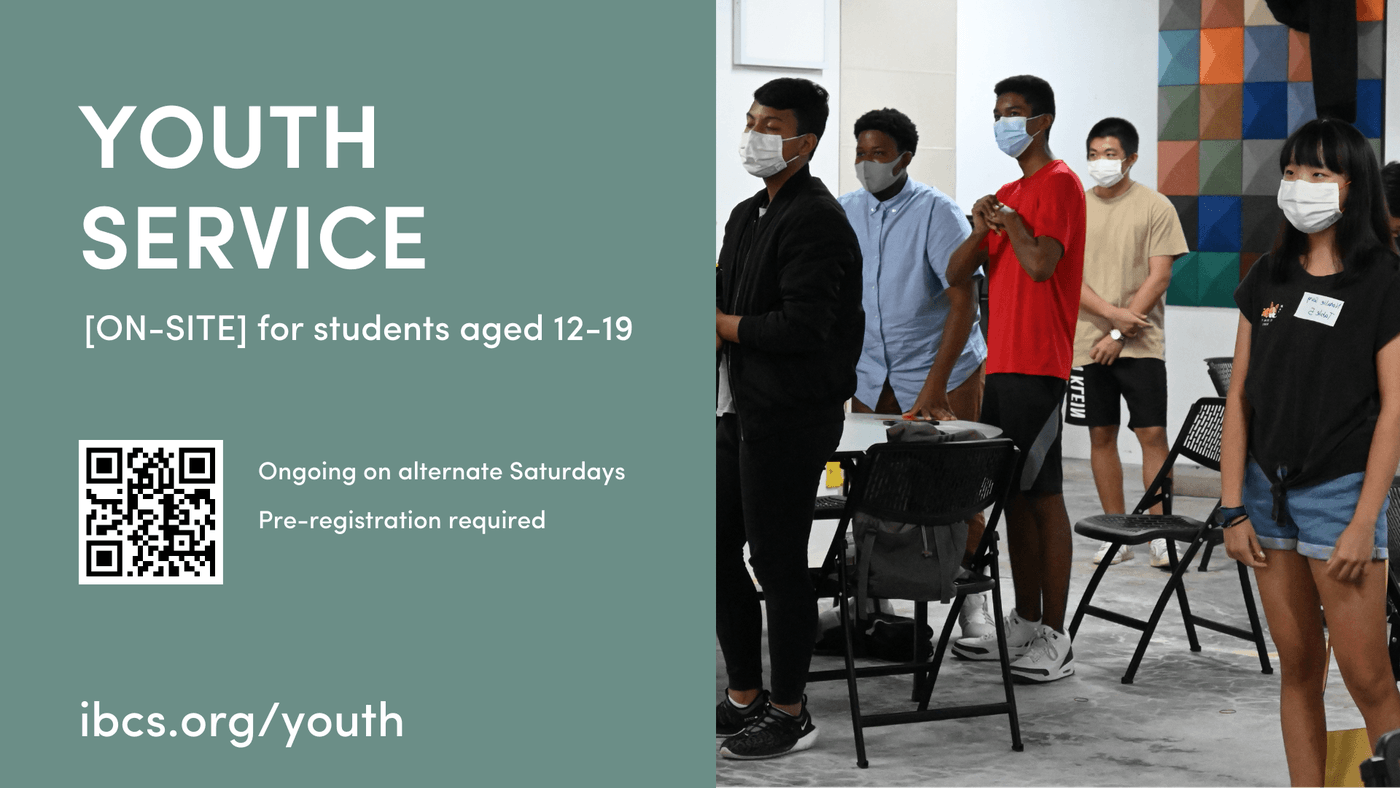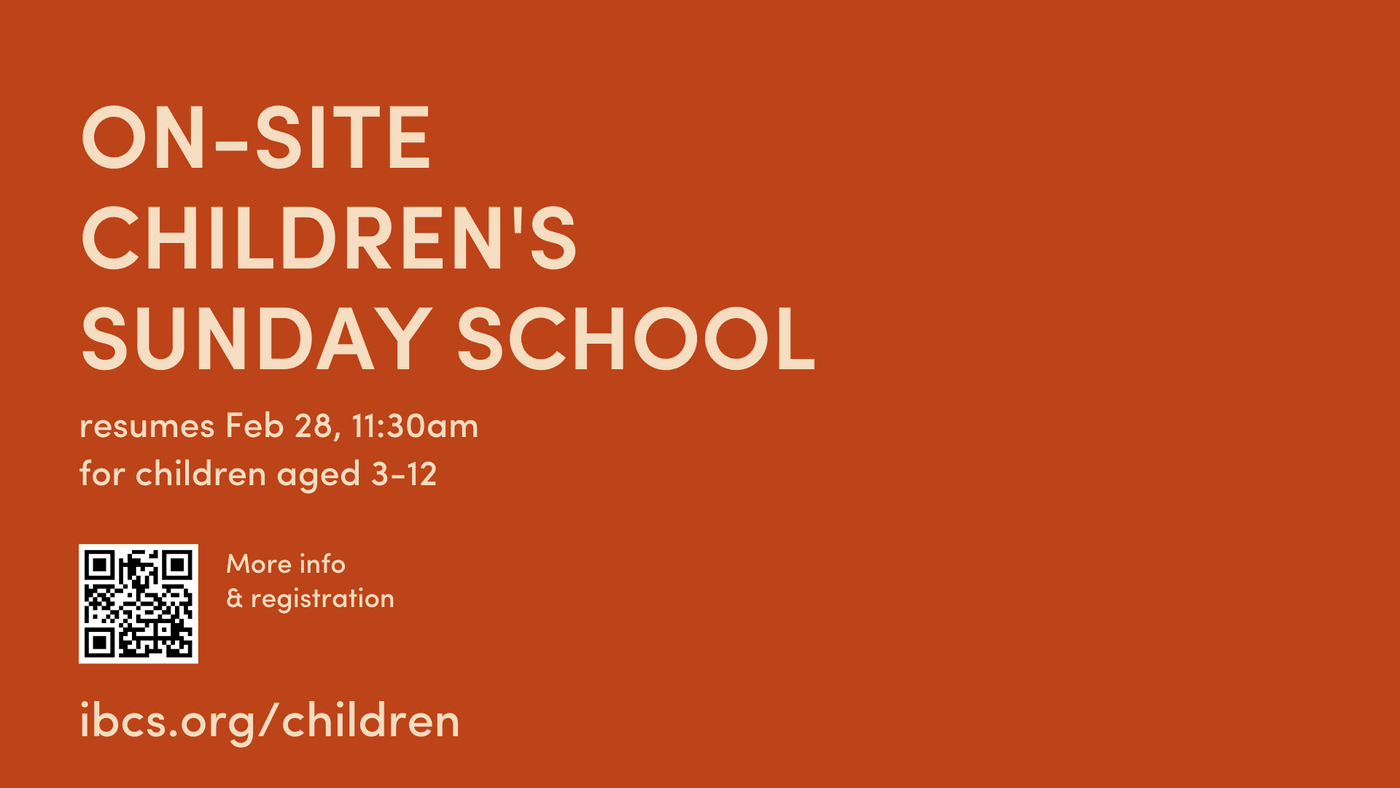 Reminders for On-site Worshippers
Enter by the King's Road gate. It will open 30 minutes before each service to give our ushers enough time to have everyone seated before the service begins.
Come early. The main gate will close 5 minutes after the start of each service to minimize movement in the Sanctuary.
There will be no parking at IBC. We encourage you to come early and park at the nearby HDB estates and walk to the King's Rd gate to go into the Sanctuary.
Upon entry: 1) present your email confirmation to our ushers; and 2) check-in using your NRIC/FIN or TraceTogether app/token. These are the two main things that you need to have ready as you enter IBC's premises. We encourage you to have them ready as you enter the gate.
Observe safe distancing and put your mask on at all times. From the gate to the Sanctuary seats, we ask that you keep a safe distance from people outside of your household, and always put your mask on. 😷
Follow the lead of our Welcome Team. Our super lovely greeters are tasked to fill up seats row by row, one zone at a time. We appreciate your cooperation in helping ensure that we have an efficient and safe flow of worshippers.
No singing, fellowshipping or mingling. In compliance with government guidelines, these are our non-negotiables. We are free to hum and wave at each other, though! 😉
Sermon notes, bulletin and giving will be contactless. Look out for the QR codes on the pews to access all these.
Stay on your seats and in your zone. Once you're seated, please don't move to another available seat. The Sanctuary will be segmented into a few zones to maximize the allowable seating capacity.
Use the designated toilets for your zone. Follow the signages or ask the ushers to direct you to the toilets allocated for your zone.
At the end of service, don't rush your way out. We will be dismissed the same way we are ushered into the Sanctuary--zone by zone. Please follow the lead of our ushers. Thank you for your patience!
Pray with our Pastors on Zoom. We know you're excited to have some prayer time with our Pastors but we're unable to do that yet in the Sanctuary. You can get in touch with them through our Prayer Zoom Room at the end of each service. 🙏🏼