What's happening at IBC?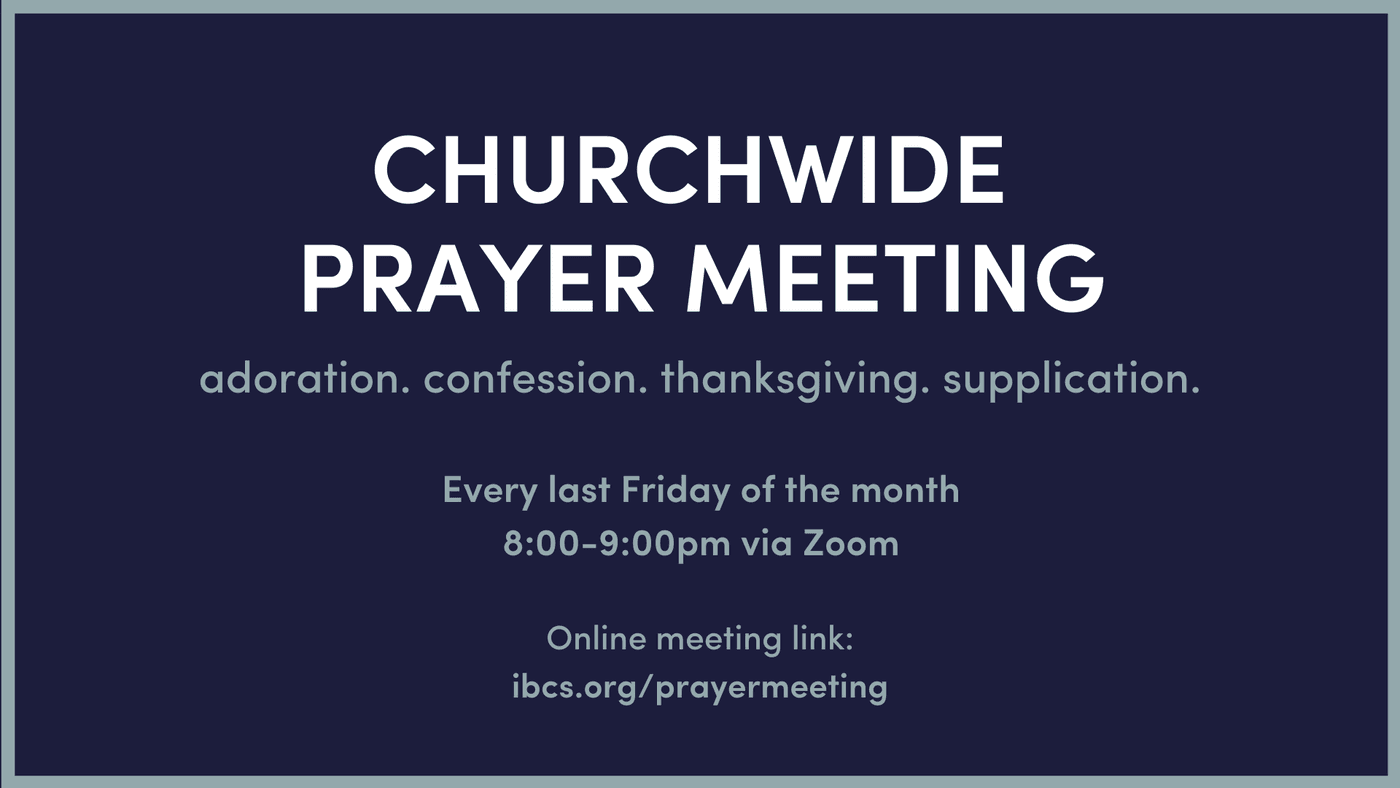 Did you ever wish you could come to our Churchwide Prayer Meetings but either had to stay in the office to finish work, or rush home for more pressing needs? Now you can join us from wherever you are!
Once a month, let us, as one church, ask, seek, knock, and declare our dependence on God and experience Him move in our lives.
We now meet every 4th Friday of the month.