Youth Services/Events
We are so excited for our upcoming youth retreat that's happening on 16-18 June at YWCA Fort Canning! This is our first stay-over event ever since Covid-19 struck Singapore!! Here's what we can expect from Camp Freedom...
We will be having 3 workshops:
•"Freedom in Christ"
•"Freedom in Community"
•"Freedom in love"
We also planned a bunch of fun and thrilling activities for you guys which consists of:
•"Amazing Race" down Orchard Road
•Inter-Tribe competition
•Pre-Camp preparation and activities
•Secret Buddy messaging system
•Lots and lots of games!
Camp fees: $150 per pax (Twin-Sharing)
We hope you guys are feeling hyped and enthusiastic for Camp Freedom as much as we are!! Registration closes on 29 May! We look forward to seeing you!!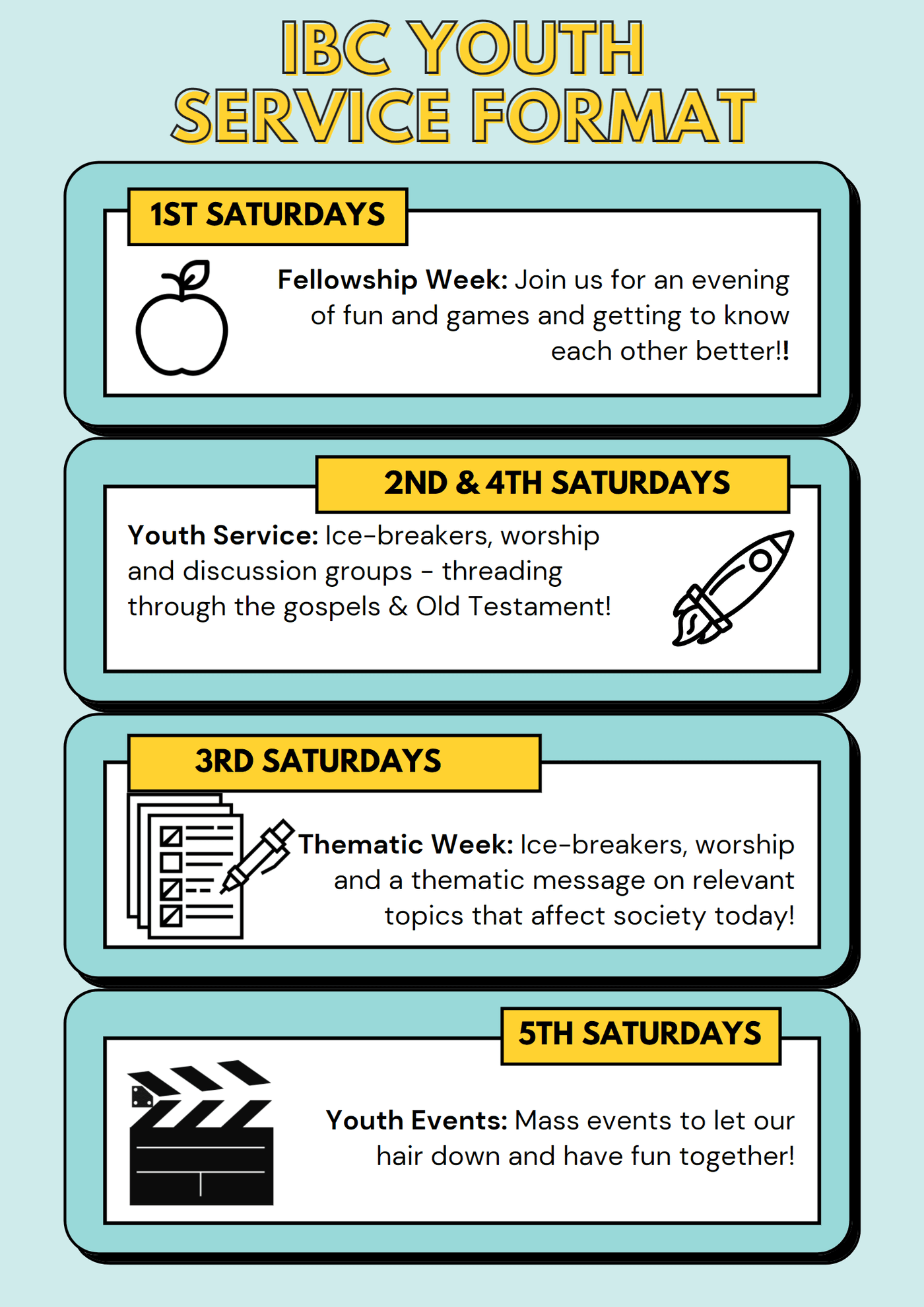 Youth Connections
Serving with the Youths!