Our annual Christmas lunch has returned! Bring a friend and join us, for a time of shopping with a purpose at our mission tables, worship, fellowship over lunch, and hearing from different women about their journeys of adoring the Lord in various seasons and circumstances.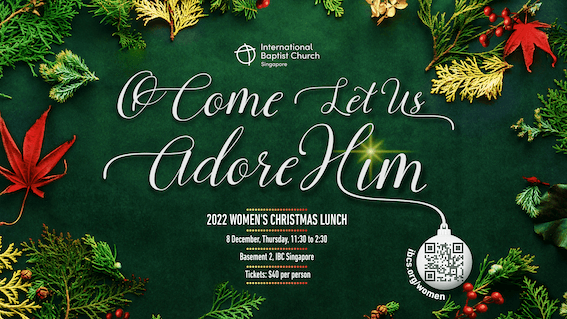 We have several opportunities for fellowships, Bible studies and prayer meetings throughout the week. If you'd like to get connected or find out more information, please fill out the form below, or click on the appropriate links to register.
MOMS-IN-PRAYER (Prayer Group)
Tuesday mornings, 10-11am
Friday mornings, 10-11am
WIVES-IN-TOUCH (Prayer Group)
Tuesday mornings, 11-11:30am
Friday mornings, 9:30-10am
BIBLE STUDIES
Monday nights, 7:30pm - 9pm
Tuesday nights, 7:30pm - 9pm
Thursday mornings, 9:30-11:30am
MOPS & MomsNext
every other Tuesday, 9:30-11:30am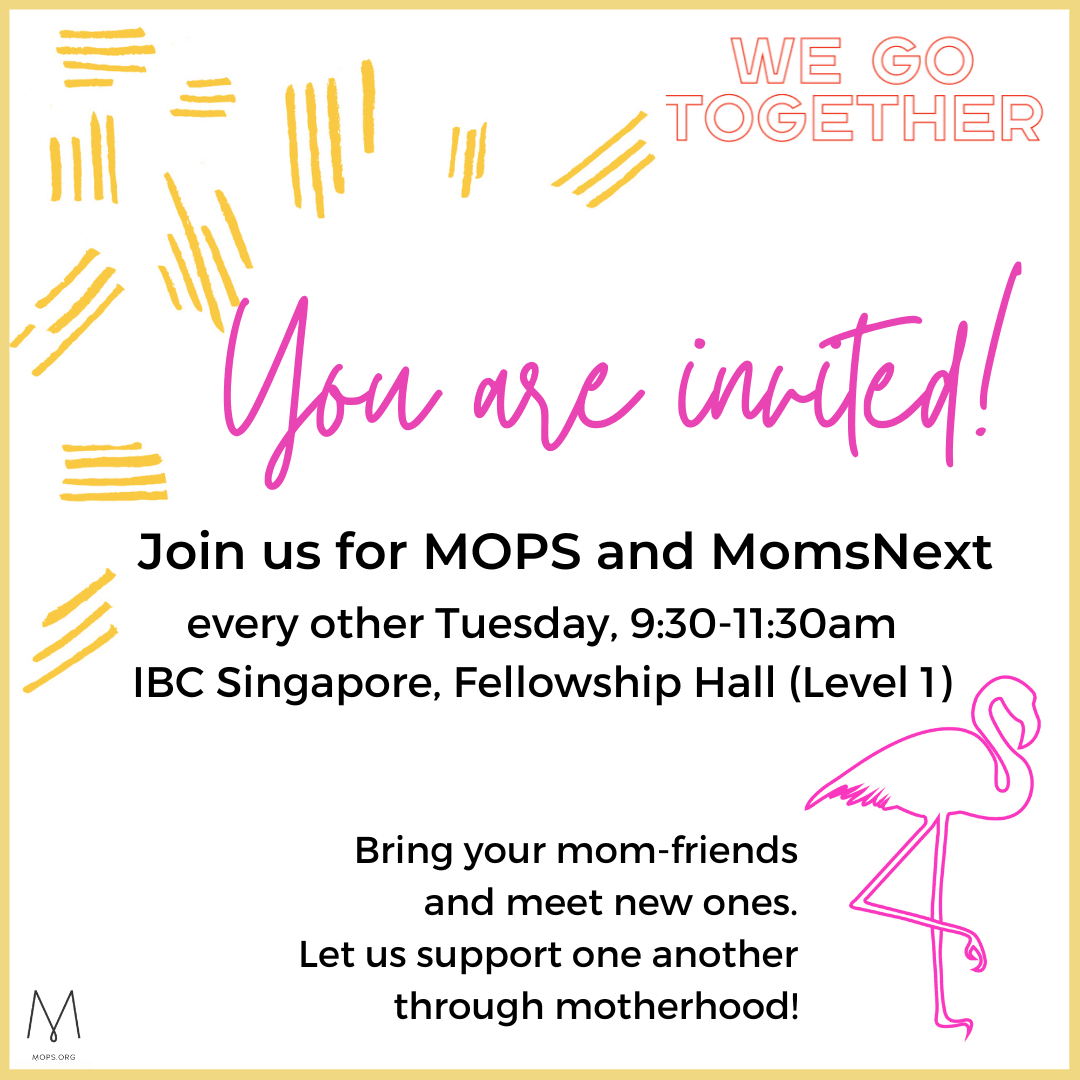 SPECIAL EVENTS
GEM is a gathering of women of all ages, every last Friday of the month. Register your interest for GEM Night below.
By completing and submitting this form, I allow IBC Singapore to use the information provided for the purpose of ministry communication and operation, as set out in IBC Singapore's Personal Data Protection Policy (https://ibcs.org/privacy-policy).