What is the Alpha Marriage Course?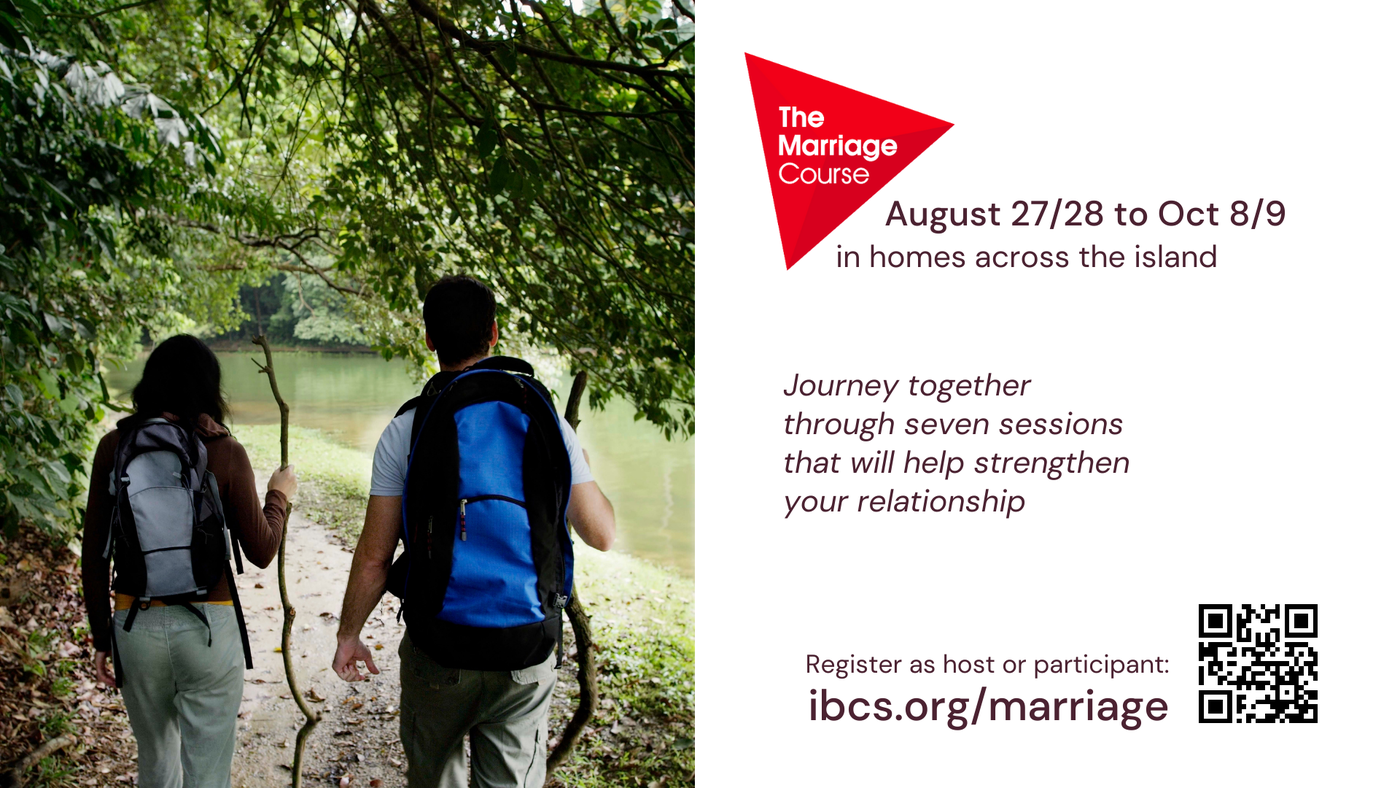 Seven sessions, designed to help married couples invest in their relationship and build a strong marriage. Each session has three components: a shared meal, a video lesson, and private discussions between each couple.
These sessions will be hosted at various homes beginning on the weekend of August 27-28. You may sign up as a host or regular participant. As a host, you are opening up your home so you can share a meal and watch the video episodes along with a few other couples, and provide enough room for each couple's private discussions. Training will be provided for hosts via Zoom on August 16th.
If you have any questions, please email us at care@ibcs.org.