ON-SITE SERVICES HAVE RESUMED!
SCHEDULE OF WORSHIP
Please take note of our regular schedule:
Saturdays @ 5pm - for unvaccinated worshippers (50 pax max)
Sundays @ 9:00am & 11:30am - for vaccinated* worshippers (230 pax max for each service)
Both Sunday services will continue to be live-streamed on all our streaming platforms (Church Online, YouTube, and Facebook)
Youth Services - online until further notice
9:15am - Online classes via Zoom for 5-12 year-olds
11:30am - On-site classes for 3-12 year-olds
*An individual is considered vaccinated if he/ she has been: a) fully vaccinated, i.e. has received the full regimen of Pfizer-BioNTech/Comirnatry, Moderna or WHO EUL vaccines, with an additional two weeks for the vaccine to be fully effective, b) recovered from COVID-19, or c) has obtained a negative result on a pre-event test taken in the past 24 hours before the expected end of the event. Refer to https://www.moh.gov.sg/covid-19/pet for more details. Children aged 12 years and below can participate in vaccinated-only worship services provided they make up no more than 20% of the total number of worshippers on-site.
---
Please take note that entry into IBC premises will only be allowed through the SafeEntry Gateway and TraceTogether app or token. Scanning of NRIC or FIN cards will no longer be available.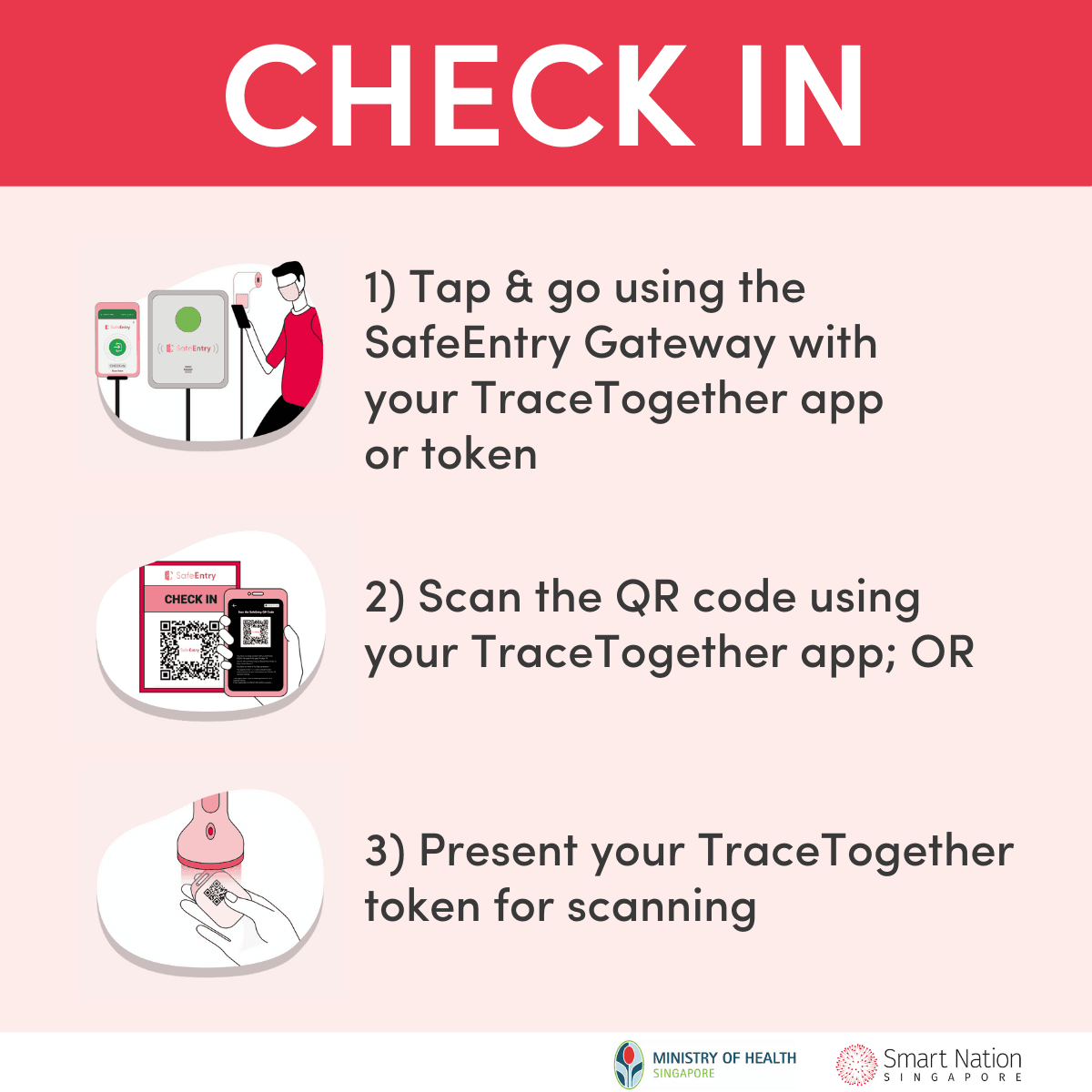 As you leave the building, please make it a habit to check out via the blue Gateway Check-out box or your TraceTogether app.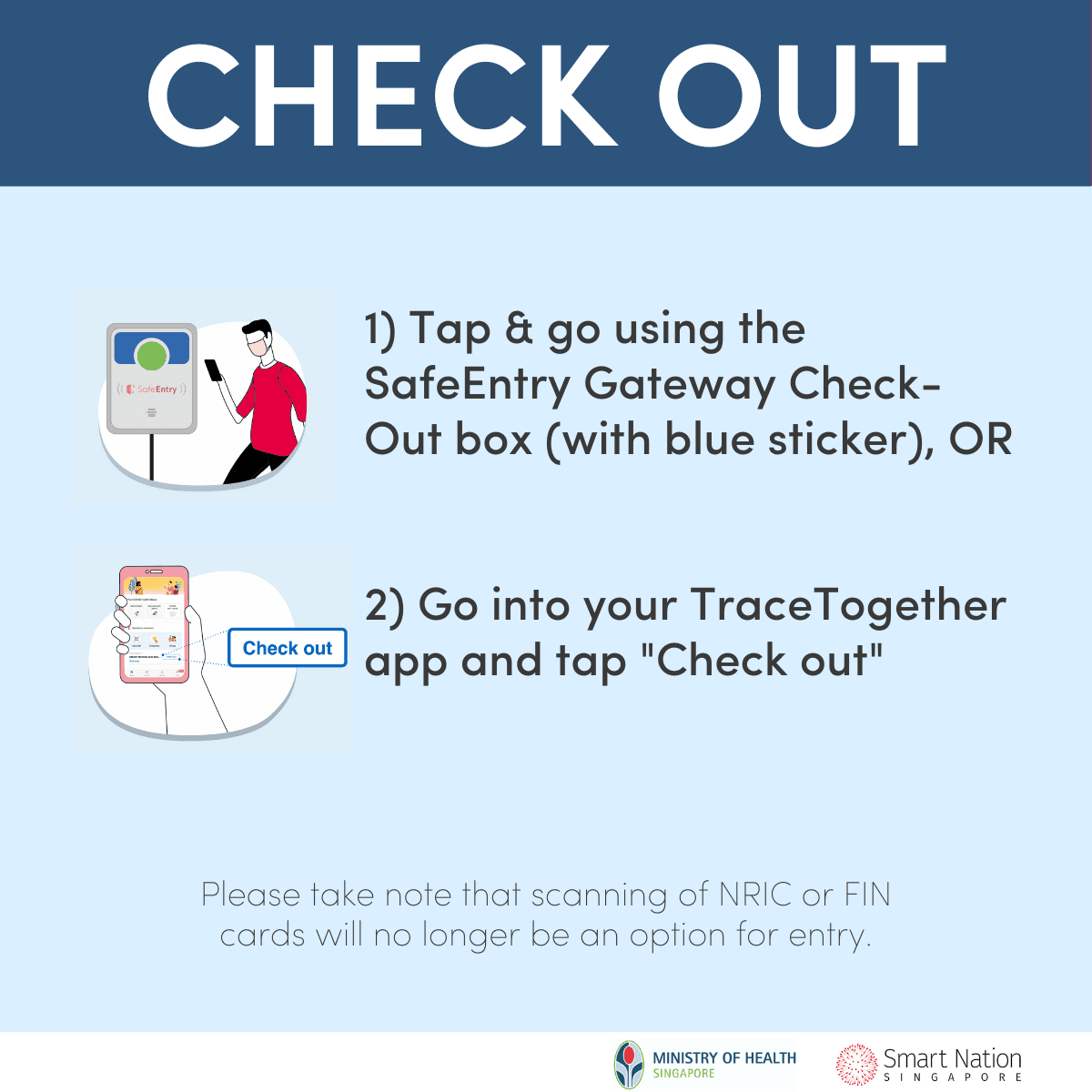 PRE-REGISTRATION
Pre-registration is required to ensure that we are well within our maximum capacity, which has been pre-approved by the Ministry of Culture, Community and Youth (MCCY) for IBC.
Our pre-registration portal will open every Sunday at 8:00pm and will remain open until we are fully booked.
Upon registering, you will receive an email confirmation with further instructions. Please keep that email confirmation handy as you enter IBC's premises.
Seats are NOT pre-assigned. They will be assigned on a first-come, first-served basis. Our ushers will lead you as we fill up Sanctuary seats row by row, one zone at a time.
---
PLAN YOUR VISIT
Nearest MRT station: Farrer Road (Circle Line)
Nearest bus stops:
Farrer Rd Stn Exit B (11111)
Farrer Rd Stn Exit A (11119)
Nearest parking:
Empress Road Multi-storey Carpark, 8A Empress Rd, Singapore 261008
Farrer Road Estate Car Park, 2 Queen's Rd, Singapore 260002
For more detailed directions from your location, please check the 'Directions' on the Google map below. You may click/tap on the map to view more options.
---
IMPORTANT REMINDERS
Enter by the King's Road gate. It will open 30 minutes early and close 10 minutes prior to each service to give our ushers enough time to have everyone seated before the service begins.
There will be no parking at IBC. We encourage you to come early and park at the nearby HDB estates and walk to the King's Rd gate to go into the Sanctuary.
Check-in using TraceTogether app/token and show your Eventbrite ticket to our ushers. These are the two main things that you need to have ready as you enter IBC's premises. We encourage you to have them ready as you enter the gate.
Observe safe distancing and put your mask on at all times. From the gate to the Sanctuary seats, we ask that you keep a safe distance from people outside of your household, and always put your mask on. 😷
Follow the lead of our Welcome Team. Our super lovely greeters are tasked to fill up seats row by row, one zone at a time. We appreciate your cooperation in helping ensure that we have an efficient and safe flow of worshippers.
No singing, fellowshipping or mingling. In compliance with government guidelines, these are our no-no's. We are free to smile and wave at each other, though! 😉
Sermon notes, bulletin and giving will be contactless. Look out for the QR codes on the pews to access all these.
Stay on your seats and in your zone. Once you're seated, please don't move to another available seat. The Sanctuary will be segmented into a few zones to maximize the allowable seating capacity.
Use the designated toilets for your zone. Follow the signages or ask the ushers to direct you to the toilets allocated for your zone.
At the end of service, don't rush your way out. We will be dismissed the same way we are ushered into the Sanctuary--zone by zone. Please follow the lead of our ushers. Thank you for your patience!
Pray with our Pastors on Zoom. We know you're excited to have some prayer time with our Pastors but we're unable to do that yet in the Sanctuary. You can get in touch with them through our Prayer Zoom Room at the end of each service. 🙏🏼
---
ON-SITE SERVICE FAQs
I'm having trouble registering online. How can I book a slot?
If you need help booking seats, you may call our registration helpline (6466-4911) Mondays through Fridays, 10am-12nn and 2-4pm.
Are there Children's Sunday School (CSS) classes on-site?
Yes! Please go to ibcs.org/children for more information.
Can I park at IBC?
Sorry, but no, you can't. We recommend coming early and parking at any of the nearby HDB estates.
If there's anything else we can help you with, please email us at enquiries@ibcs.org.