Join us from wherever you are!
Every first Wednesday of the month, let us, as one church, ask, seek, knock, and declare our dependence on God and experience Him move in our lives.
Click here to join the prayer meeting. Scroll below to find a special note from Ps Peter about new things in our Churchwide Prayer Meeting.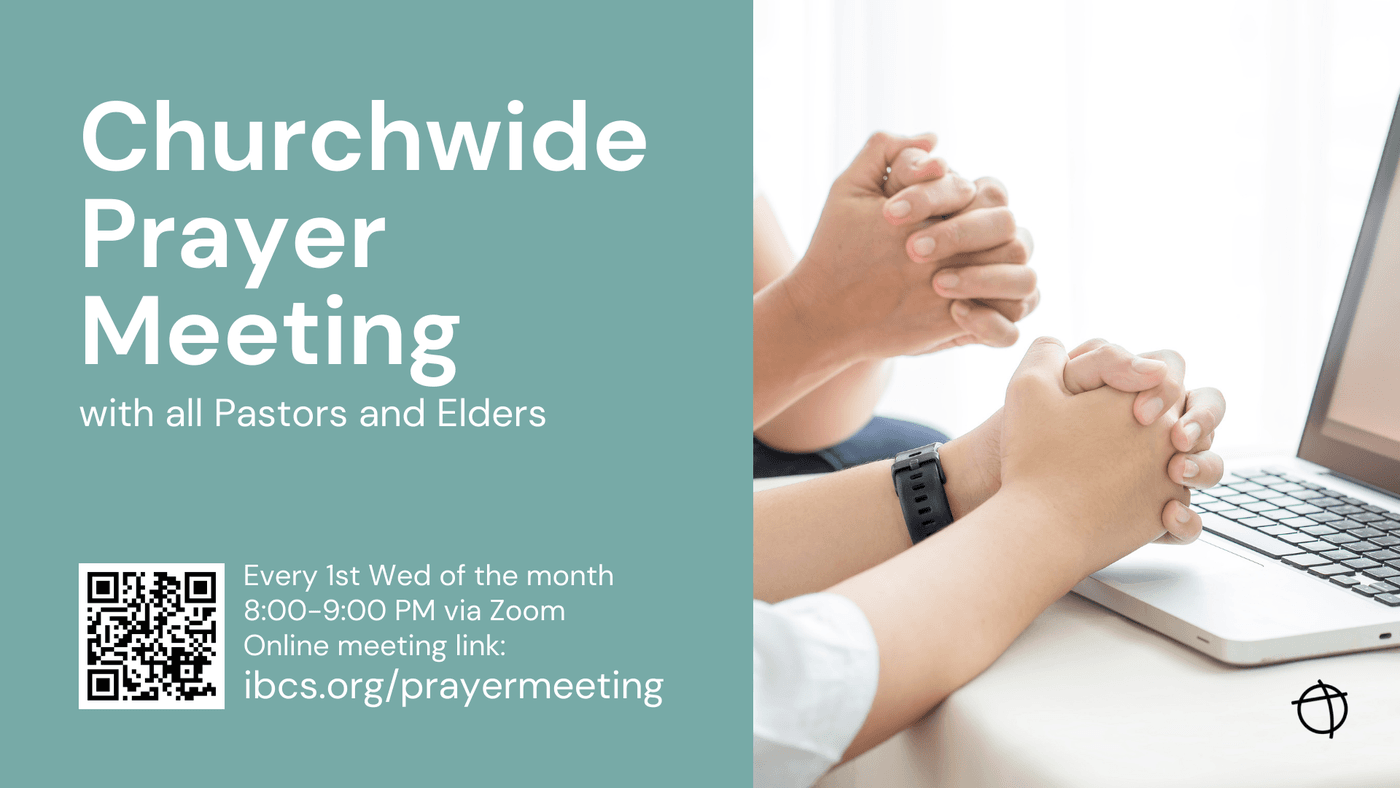 Shalom, IBC!
We have an exciting development in the area of prayer at IBC!
Starting in March 2022, we will be meeting on the 1st Wednesday of each month, still on Zoom, from 8pm to 9pm. All our pastors and elders will be there to pray with you and for you, and our elders will be sharing devotionals with us (instead of a video-based curriculum) as part of our new format.
I look forward to seeing you every 1st Wednesday of the month, 8pm on Zoom. You may join us through this link.
In His love,
Ps. Peter