Join us from wherever you are!
Every last Friday of the month, let us, as one church, ask, seek, knock, and declare our dependence on God and experience Him move in our lives.
Click here to join the prayer meeting. Scroll below to find a special note from Ps Peter about new things in our Churchwide Prayer Meeting.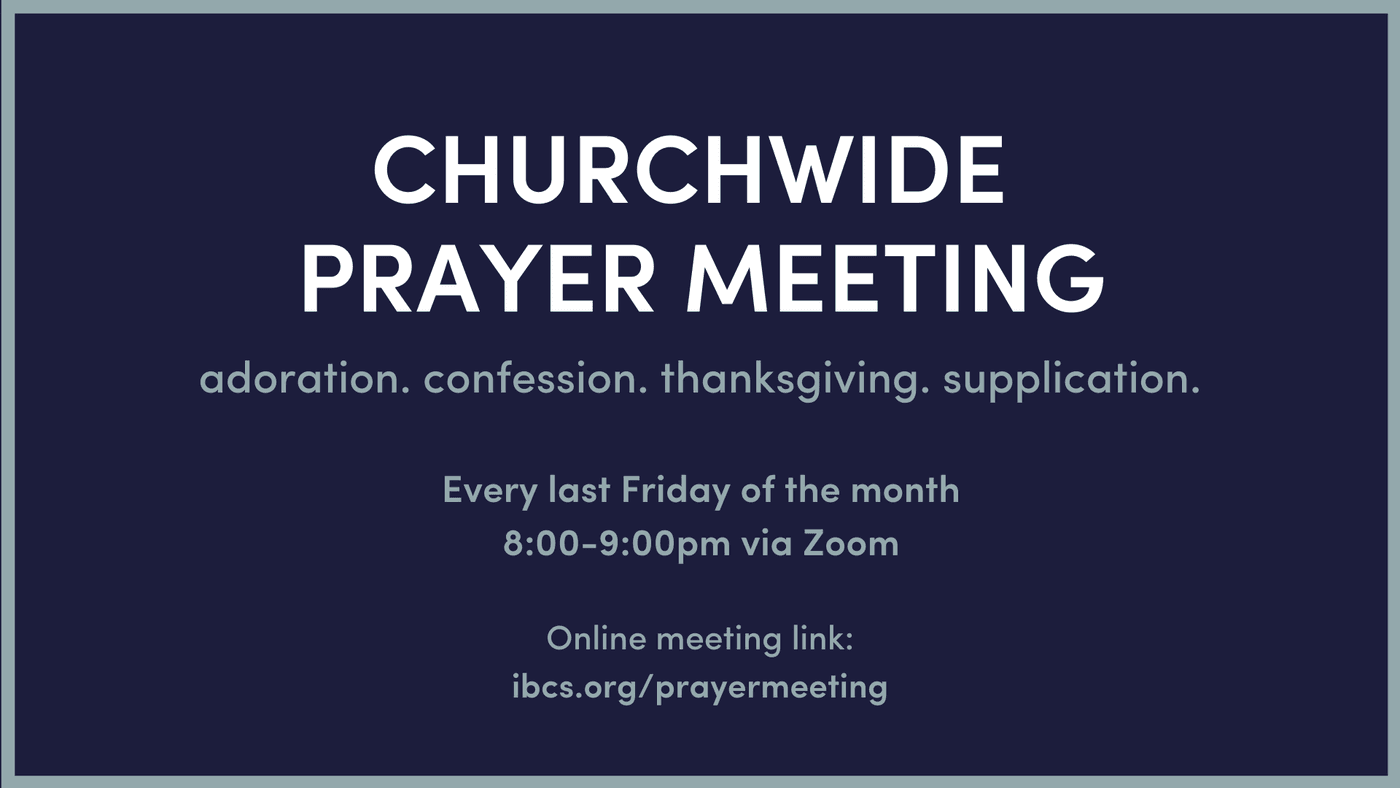 Shalom, IBC!
I'm excited to let you know a little more about the video series we will be using in our Churchwide Prayer Meeting (CPM). This is actually a journey that started way back in 2019, when pastors David Apple and Bill Graham were going to come from the U.S. and do a workshop series entitled, "Prayer Encounter". This is a workshop they have done in many countries all over the world, and we intended IBC as well as Grace Baptist Church to partner and host here in Singapore with the intention of also reaching out to all smaller Baptist churches in Singapore. When COVID-19 hit, and all our plans came crashing down...Or so we thought. Pastor David recently started to put the teachings from the workshop on video, and has subsequently been using them in his church. We at IBC will now be incorporating them into our CPM.
I encourage you to look at the first introductory video (seen below) and get a taste of this series. We will continue to pray for each other, IBC and beyond, but will be doing so in light of the teachings contained in the videos. We will also be having IBC-connected missionaries and representatives from organisations we support to share a little on their ministry and prayer life.
I look forward to seeing you every last Friday of the month, 8pm on Zoom. You may join us through this link.
In His love,
Ps. Peter