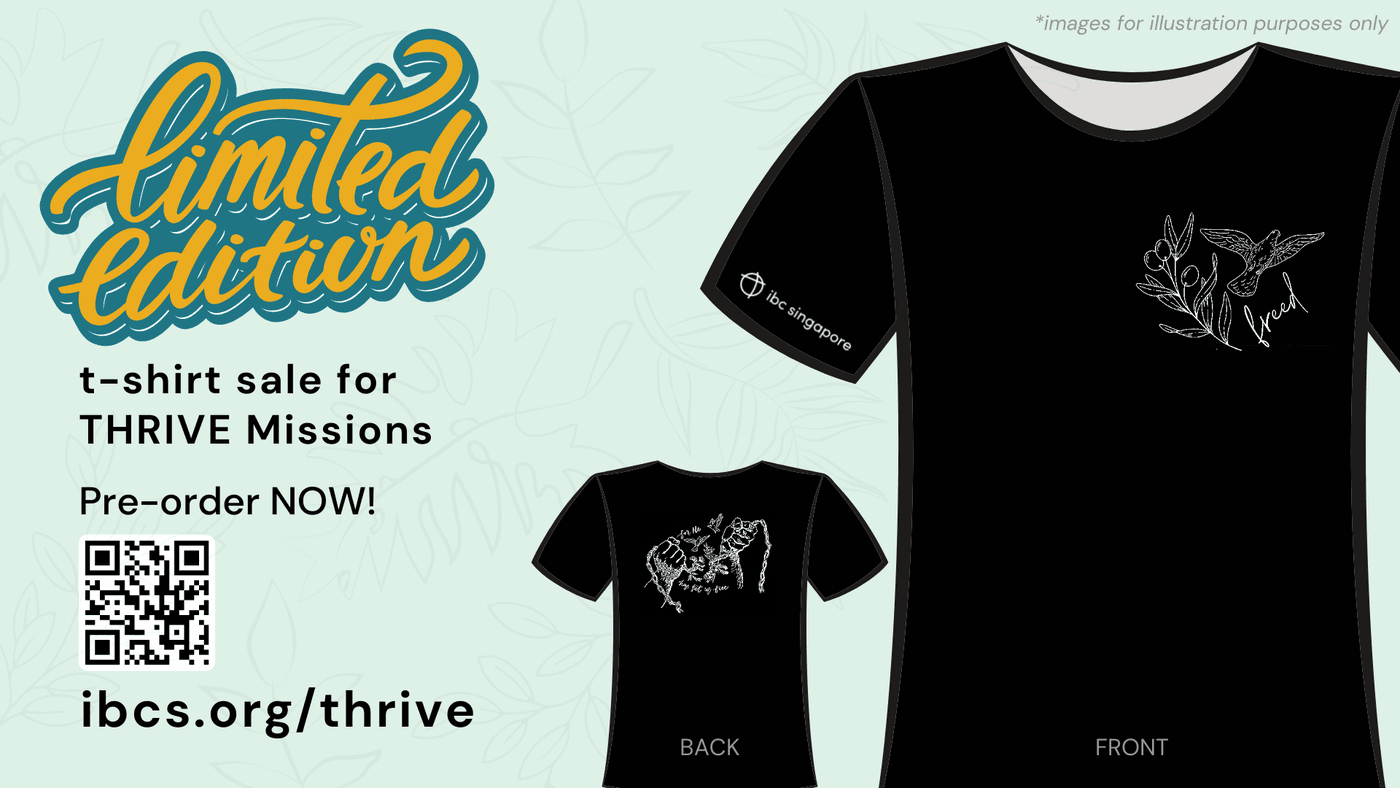 You've got questions? We've got answers!
What is THRIVE?
THRIVE is a Fun Day organized by IBC Singapore for children, youth and young adults, with mission programs ongoing post-event. THRIVE is all about living with purpose!
Our guiding verse is from Ephesians 2:10—For we are his workmanship, created in Christ Jesus for good works, which God prepared ahead of time for us to do.
Each of us has been created by God for a purpose, and when we understand and live out that purpose, we can THRIVE where God has planted us—in our families, circle of friends, school, work, and community!