Jesus guides us through all the twists and turns of our lives.
This year's VBS is taking some Twists & Turns™ where kids will spin the spinner, beat the clock, skip ahead, level up, and play to win! Twists & Turns is a fantastical celebration of games of all kinds. From classic tabletop games to strategy games to video games and more, kids will play their way through several days of VBS! But more importantly, they'll see Jesus through the eyes of one of His closest friends and discover that trusting Jesus as Savior and following Him changes the game entirely!
Please scroll down for important information for workers' and kids' registration. We are excited to discover Jesus' ways and learn His paths with you!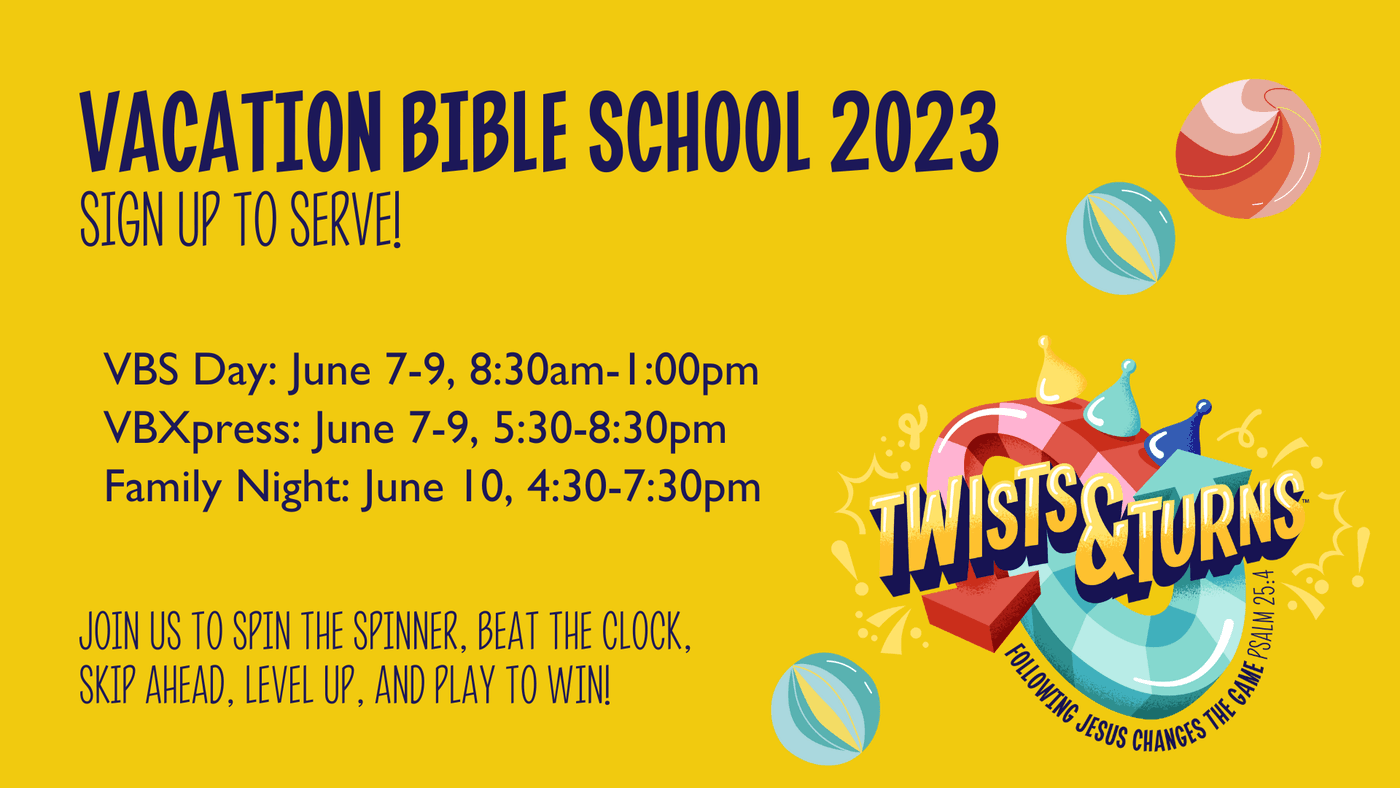 MARK THESE DATES ON YOUR CALENDAR:
Workers' Registration: February 19-March 26
Kids' Registration: April 2-May 14
open to ALL kids from pre-school to Grade 6